3 Big Reasons NOT to Ditch Resumes
---
Posted on September 23rd, by Henry Goldbeck in
Resume Writing
.
Comments Off on 3 Big Reasons NOT to Ditch Resumes
---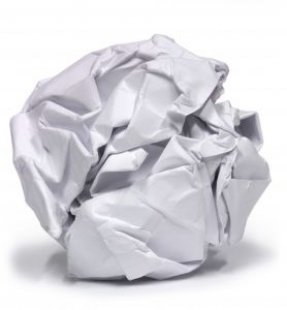 Recently, I read an article that made the case that resumes are useless because even if they are factual they are not predictive of success and, that previous stability and achievements are meaningless in this regard. He states that high, low and medium achievers will be indistinguishable by their resumes.
I would argue, high performers have better resumes and, if someone's performance is grossly fabricated and exaggerated in their resume that becomes clear within 5 minutes of a phone or face to face interview. Countless times my staff and I have been disappointed when you speak to a candidate with a terrific resume only to find that the fiction to fact ratio is askew. But that is what the interview process is for, as imperfect as it is.
The resume is a starting place that is essential when industry, technical experience, designations are essential requirements for the position. It would be insane to start your recruitment process by looking for candidates with the right attitude and then once the perfect attitude is found, check to see if the candidate is an engineer or a designated accountant. Perhaps that works with line workers with no skills or experience required.
Even the very best candidates have resumes and are on the job market at different times in their careers. Their company may have closed, their position eliminated, they decided to move relocate for personal reasons. Because someone has a resume and is looking for a new opportunity does not eliminate them from the pool of potential great candidates. I placed a candidate who sent me his resume because his family wanted to return to Vancouver, where he had been posted for two years by his Chicago based employer. As director of Sales and Marketing, he helped our client go from 10 to 50 million in sales and, later became a part owner of the company. I spoke with him because of the skills and experience in the resume and was impressed with his knowledge, attitude and drive. That being said, we do not rely solely on resumes received to find candidates. We also actively recruit from our clients industries as well as using other methods but, sometimes the best candidate is the one who emailed you his or her resume this morning.
The writer later argued that 60% of candidates are passive candidates, whose resume is not easily accessible. Well, as above, depending on the type of search, actively recruiting candidates who are not sending out resumes is a regular part of recruiting these days, but all candidates need to be vetted based on skills, experience, multidimensional career fit, suitability and, interest level. How the candidate enters that process is less important than how they are assessed and treated during the process.
The following two tabs change content below.
Henry E. Goldbeck, President and founder of Goldbeck Recruiting Inc, is a Certified Personnel Consultant (CPC) with over 24 years recruiting experience. In his 13 years at the helm of Goldbeck Recruiting, Henry has built the company's reputation as a leading headhunter and recruitment agency in sales, marketing, operations, engineering, and executive level positions across a variety of industries.
Latest posts by Henry Goldbeck (see all)
---
---