An Industrial Contracting Success Story: The Gisborne Group
---
---
Goldbeck Recruiting Case Studies

The Gisborne Group
Burnaby, B.C.
B2B
600 Employees
Industrial Contracting and Fire Protection

The Gisborne Group is a multi disciplined industrial construction company that has been in continuous operation for over 55 years, performing work throughout Canada. They are one of the go to companies in Western Canada for mine construction. They've helped build mines in B.C., Alberta, Ontario, the Yukon and the Northwest Territories. The mining sector, in the past decade, has come to the forefront and Gisborne's diversification into this sector, approximately 40 years earlier, has allowed the company to make this sector a primary focus. Gisborne has been actively involved with the construction of numerous mining operations. These operations include coal, base metals, precious metals and gem stones and include both open-pit and underground mining operations.
"Goldbeck was far more interested in how they could help, rather than trying to shoehorn the construction company into a specific direction"
Currently, Gisborne is constructing the first greenfield mine project in B.C. In the 21st century. This project has established them as the contractor of choice for building mines from the ground up and, as a result, a number of other mining companies have contacted them about developing future projects over the next few years. Their reputation is second to none and they believe in being a learning organization that constantly strives to improve in all aspects of their business, which must be accomplished with integrity and respect at all levels. As proof, in 2011 The Gisborne Group won the Vancouver Regional Construction Association Award for Zero Frequency Injuries Across the Board and for Superior Safety Record in the "Large General Contractor" category.
The Gisborne Group Calls for Backup During the Hiring Process
With their growing reputation, Gisborne found themselves in demand, as mining companies clamored to work with them. They needed a number of senior personnel, including project managers, construction managers, quality managers and safety managers, to work on upcoming projects and they didn't have time to go through the traditional selection and interview process before these projects were set to begin. The Gisborne Group needed a recruitment firm to do the heavy lifting and find qualified candidates that they could choose from. They wanted to build relationships that could endure over the long haul and extend beyond the project they were hiring for.
Helping the Gisborne Group Build Long-Term Relationships at the Senior Management Level
Before reaching out to Goldbeck, The Gisborne Group was working with another recruitment agency to fulfill their hiring needs, but they weren't happy with the level of service they received. "They were very uncommunicative and we were constantly chasing them to see where things were at," says Ian Gibson, Gisborne's Corporate Human Resources Manager, of the prior agency.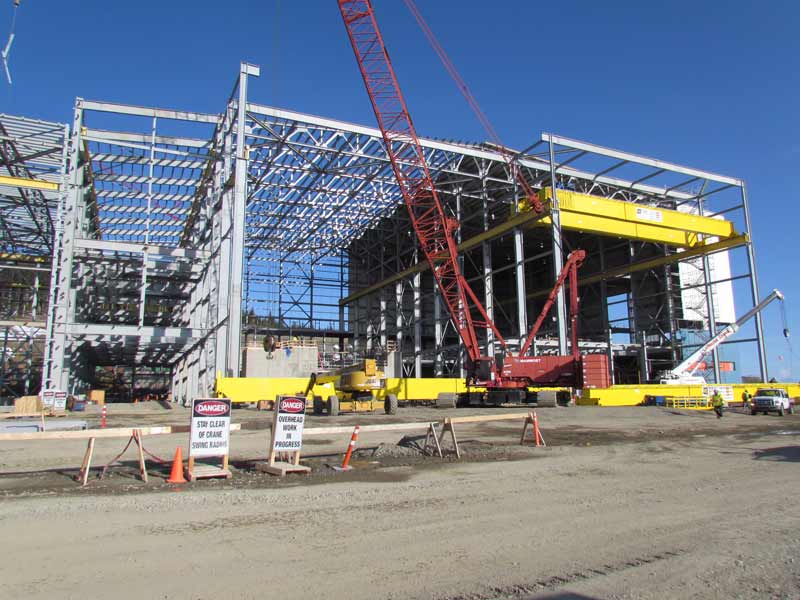 When Goldbeck came into the picture, they did not try to oversell Gisborne on the benefits of working with them. They simply heard the problem, relayed what they could do to help and went right to work. It was at the point, Gibson, and the other Gisborne executives, realized they had a long-term partner in front of them.
First, Goldbeck asked for specific job descriptions that would help them identify the perfect candidates, emphasizing that communication would not be a problem for Gisborne anymore because they would be given regular updates. There were no contracts to sign or any insistence of exclusivity. Goldbeck just left a brochure and sent an "electronic handshake" in the form of an e-mail confirming the service they would be providing. The Gisborne Group noticed that Goldbeck was far more interested in how they could help, rather than trying to shoehorn the construction company into a specific direction, as the previous recruitment firm had done.
Then, Goldbeck set about looking for candidates that were both skilled workers and skilled inter personally. They had to be very relational driven individuals who didn't take themselves too seriously, but, when worked needed to be done, Gisborne could have the confidence that they would pull it off. These prospects also needed to be attuned to being long-term employees, as opposed to bouncing from contract to contract.
Goldbeck Helps The Gisborne Group Hire Four Senior Managers in Two Months
Thanks to Goldbeck, Gisborne was able to hire a Corporate Equipment Manager, a Senior Quality Manager, a Project Controls Manager and a Project Manager. The Project Manager happens to be running two projects for the company at the time of this writing.
When they had to dismiss the Senior Quality Manager, Goldbeck immediately gave them a credit on their fee without being asked. The other three candidates, have been excellent hires for The Gisborne Group. They all had glowing references, they had not embellished their resumes at all and they will all become the long-term employees that Gisborne had been seeking from the start.
Today, the partnership between Goldbeck and Gisborne continues. The Gisborne Group is still interviewing candidates Goldbeck supplied and they are extremely impressed with the way Goldbeck has focused on the delivery side, rather than the marketing side.
---
The following two tabs change content below.
Kevin Leh is the Operations and Engineering Recruiter at Goldbeck Recruiting Inc and brings a wealth of experience and talent to the team with a niche focus in technical positions within civil and commercial construction, logistics and industrial manufacturing industries.
Latest posts by Kevin Leh (see all)
---
---