Canadian Hiring Priorities
---
---
Results Driven
 2010 is all about the aggressive delivery of results, keeping align with this, leadership development and performance management received the highest increase in resources and considered to be a priority of 2010, according to BCHRMA 2010 survey of 677 respondents.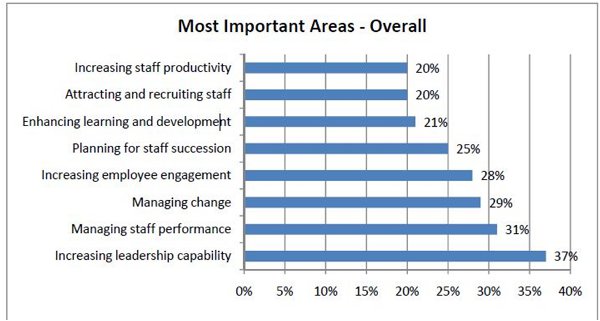 Source: BC HRMA Survey Report June 2010
Succession Planning on the Rise
The importance of succession planning jumped from #8 in importance to #5, as forecast-ed and expected to continue.
Resources Distribution
What was not seen as a priority but, received a significant portion of the resources was recruitment and selection, suggesting companies are anticipating a slight increase in headcount and or expecting turnover/ organization restructuring as poor performers get weeded out.  As compared to 2009, 39% forecast-ed their staffing levels to reduce as opposed to 45% who are projecting a 2-5% increase in staffing levels for 2010.
Employee engagement did not make it in the top 6 of resource distribution list but, is still considered a vital issue.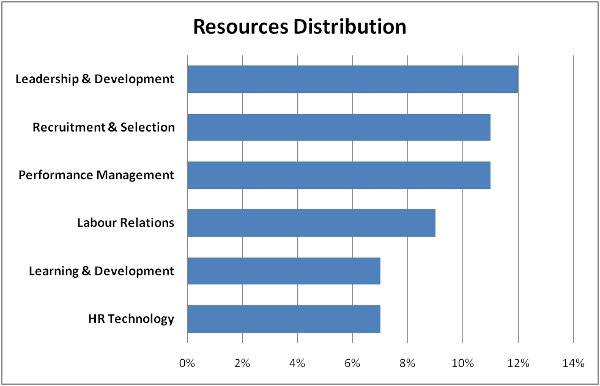 Source: BC HRMA Survey Report June 2010
Learning & Development decreases in importance and resources
Learning and development has been a priority in a last two years, it has slipped in importance and resources, while performance management has increased.  11% increase in performance management, Individuals and departments are increasingly held accountable for their performance or lack thereof.  There is a lot more being asked of top performers and leaders, it considered top priority and is heavily invested.
The following two tabs change content below.
Henry E. Goldbeck, President and founder of Goldbeck Recruiting Inc, is a Certified Personnel Consultant (CPC) with over 24 years recruiting experience. In his 13 years at the helm of Goldbeck Recruiting, Henry has built the company's reputation as a leading headhunter and recruitment agency in sales, marketing, operations, engineering, and executive level positions across a variety of industries.
Latest posts by Henry Goldbeck (see all)
---
---