Category: In The Media
Don't network just to get a job; network to build real relationships. The point of informational interviews is not to get a job, but rather to learn more about the company and establish a relationship with the person you're speaking with. That goes with any networking opportunity you come across. As someone who has spoken at both large and small scale events, Vivian says that nothing bothers her more than people who are apparent about wanting something from you. "Don't expect a job." Network to build a genuine relationship with the person first; ask them what they do, and at most, exchange contact information to stay in touch.
Posted on February 19th, by Henry Goldbeck in
Career Development
,
In The Media
.
Comments Off on Henry Goldbeck's Live Interview with Ian Hanomansing of CBC News
CANADA FALLS IN MATH RANKING
Canada Down to 13th Place in OECD Ranking  in Math Skills
HANOMANSING: We are wondering how important is math in the workplace, so we are joined now by a headhunter, somebody who is involved in trying to find the right people for great jobs, Henry Goldbeck. Henry, thank you very much for … Read More »
First published on Yahoo Finance, Canada
Not everyone may be working their dream job, but it seems as though Canadians like to hang on tight to full-time work. In fact, more than half of Canadian workers haven't looked for a new position in years, according to a new survey by Accountemps, a staffing service for temporary … Read More »
If there was ever a time to make a list, it's now. The new year inspires us to itemize old practices that aren't working and make a checklist of new, innovative ideas.
To be a great manager with an engaged, motivated, happy team, your to-do list is all about tossing motivational techniques that aren't delivering and seeking new incentives to test. Whether you lead a tiny staff at a startup, a group of 60 at a large organization or a handful of pros gathered for a short-term project, finding a leadership style that energizes your team is crucial.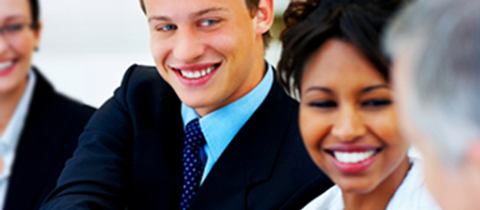 Don't forget to assess drive and motivation when hiring an employee
CC:the tax haven
Camila Louzada: Global recruitment manager, Vision Critical
Interviewing can be an overwhelming experience; trying to assess a candidate's entire history, skills and fit in an hour is quite the task. As a consequence, important questions not directly related to skills often fall through the … Read More »
---