Category: Job Search
Henry's generic response to this article:
http://www.nytimes.com/2016/10/22/business/how-to-write-a-cover-letter-that-stands-out.html?emc=eta1&_r=0smarterliving@nytimes.com
This is a good article with lots of great ideas about writing cover letters that make a difference.
My guilty secret, it has been many years since I have read a cover letter. This does not negate the value of great cover letters, but their value is dependant on the type … Read More »
"Why did you leave your last job?"
This may be one of the most common questions asked by a potential employer, and the interviewee's pitfall if not carefully answered. No matter what your reasons were for leaving, keeping the tone positive and professional is integral to leaving the right impression with a potential employer.
Here's how to answer:
Focus on the … Read More »
Posted on September 2nd, by Henry Goldbeck in
Job Search
,
Recruitment
.
Comments Off on NY Times: Older People Are Finding Work, but What Kind?
Comment on article:
This is an interesting article on how age affects the type of positions that people are commonly hired into.  It only discusses a short list of jobs, probably the most numerically common. The writer does not mention less common jobs where the average candidate is over the age of 50; such as, CEO, … Read More »
Summer often brings a tide of events to the workplace, including social gatherings, vacations, performance reviews, and sometimes a transition in employee allocation. For employers, the need for a new hire during the summertime is a challenge that affects the whole team and one which must be evaluated from many angles.
The Challenges of Summer Hiring
During summertime, most employed … Read More »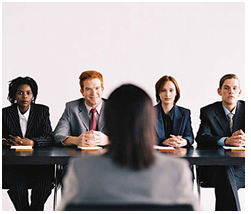 1. What are the most important objectives that this position needs to accomplish within the next year?
This question demonstrates your focus on team success, while gaining an understanding for your immediate responsibilities upon commencing your new role.
2.  What are the company's expectations for the progression of this position?
It's good to know what parameters you are … Read More »
---