Category: Job Search
Summer often brings a tide of events to the workplace, including social gatherings, vacations, performance reviews, and sometimes a transition in employee allocation. For employers, the need for a new hire during the summertime is a challenge that affects the whole team and one which must be evaluated from many angles.
The Challenges of Summer Hiring
During summertime, most employed … Read More »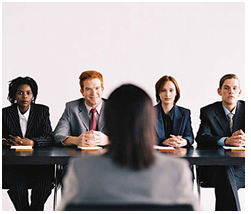 1. What are the most important objectives that this position needs to accomplish within the next year?
This question demonstrates your focus on team success, while gaining an understanding for your immediate responsibilities upon commencing your new role.
2.  What are the company's expectations for the progression of this position?
It's good to know what parameters you are … Read More »
Resume writing may seem simple, but when you get down to it you see that there are intricacies that go into making a good resume, especially one that stands out.
Most recruiters look at over 50 resumes per job posting. If a resume doesn't stand out it can get lost among the … Read More »
We get a ton of resumes every day and it is our job to screen them and pick the best of the lot. Sometimes, we have resumes that come across on our desks that are hard to comprehend, too long, missing the right information or have other issues. Typically, we pass on resumes that … Read More »
Ever wondered why humans are migratory in nature? Before all the fancy cities and civilizations, humans were part of tribes that were on a constant move. When a tribe would deplete an area of resources, they would move to a different resource rich area.
Just like that, modern humans constantly look for better opportunities and some move cities, and … Read More »
---