Category: Career Development
Summer often brings a tide of events to the workplace, including social gatherings, vacations, performance reviews, and sometimes a transition in employee allocation. For employers, the need for a new hire during the summertime is a challenge that affects the whole team and one which must be evaluated from many angles.
The Challenges of Summer Hiring
During summertime, most employed … Read More »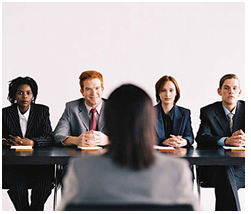 1. What are the most important objectives that this position needs to accomplish within the next year?
This question demonstrates your focus on team success, while gaining an understanding for your immediate responsibilities upon commencing your new role.
2.  What are the company's expectations for the progression of this position?
It's good to know what parameters you are … Read More »
Ever wondered why humans are migratory in nature? Before all the fancy cities and civilizations, humans were part of tribes that were on a constant move. When a tribe would deplete an area of resources, they would move to a different resource rich area.
Just like that, modern humans constantly look for better opportunities and some move cities, and … Read More »
Interviews can be daunting and nerve wracking to some; you have to remember to not give into the pressure. Ample practice beforehand can help you with your interview.
Jobvite asked us to share some red flags to watch for during an interview.  Kevin Leh, a senior recruiter at Goldbeck Recruiting had the following to say:
"Some people leave companies … Read More »
Immigrating is a big step.  Finding a new job is one of the most important parts of this journey, but how do you do this?
Vancouver Public Library is offering free support to newcomers and other jobseekers that have trouble finding a job.
My name is Melanie; I am … Read More »
---