Category: Leadership
Posted on October 7th, by Karen Epp in
Leadership
.
Comments Off on 5 Qualities of a Successful Leader
Nobody is born a great leader, being a strong leader is learned. As in many leadership roles it is a never ending self analysis and improvement process. First you have to understand the concept of leadership itself and how it can benefit and empower people around you. Here are five qualities of a great leader.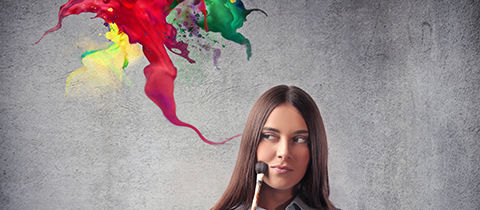 Being creative isn't just for artists, authors, and musicians. All of us can, and should, think about our careers creatively – working with the raw materials at hand to make something unique. In the context of career development, these raw materials might include your education and training accomplishments, past working experiences, interests and hobbies, volunteer … Read More »
Posted on May 14th, by Lougie in
Career
,
Leadership
.
Comments Off on Wanted: Industries Hiring MBAs
Just three years ago, PersonalMBA founder Josh Kaufman declared MBAs "mostly a worthless piece of paper," harsh words for students who are considering a career in business. But there's good news. The latest Graduate Management Admission Council (GMAC) study indicates that MBA hiring is up, and in fact, 2012 was the best year for MBA … Read More »
Humanize suggests that policies and practices must consider employees and customers as people. Policies should be flexible and recognition should not lose sight of the human element – technology cannot solve all the problems. Research has demonstrated that virtual teams that have met at least once in-person can outperform those that have never met at all. Humanize can be a useful concept in tackling common HR issues like employee retention and employee recognition.
Understanding and Analyze go hand-in-hand.
Posted on February 18th, by Henry Goldbeck in
Career
,
Leadership
.
Comments Off on Redefining our Job Force to Retain Our Top Knowledge Talents
Lisa Taylor on Redefining our Job Force to Retain Our Top Knowledge People
---