Category: Engineering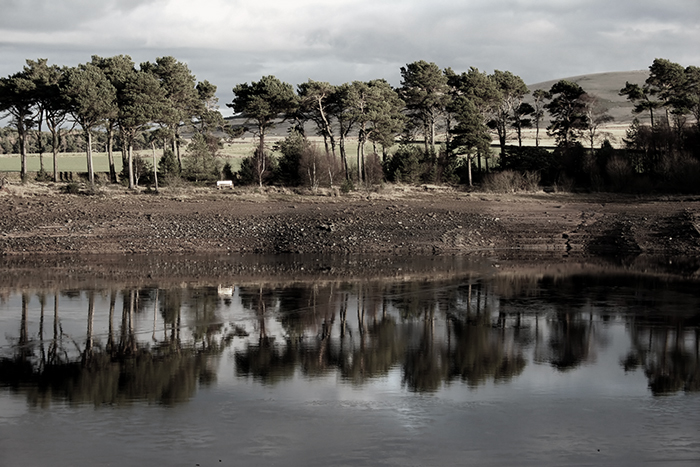 My client is a large Pulp company in a town in Northern BC. They have been unsuccessfully recruiting for a Project Manager. With a population of around 10,000 you can expect a significant portion of their workforce to be from out of town. Their first hire quickly moved on. There is always a risk of relocating somebody and when they don't really have a strong anchor on the community or they don't get to develop that during the time they are there, the chances of them leaving is high if they get another good opportunity somewhere else.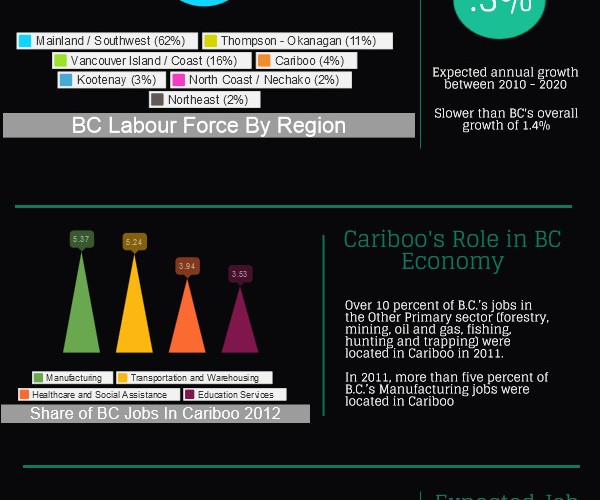 The demand for workers is expected to be at the highest between 2011 – 2016, where demand exceeds supply by 250 to 1,000 workers. Over 10 percent of B.C.'s jobs in the Other Primary sector (forestry, mining, oil and gas, fishing, hunting and trapping) were located in Cariboo in 2011. This infographic is a compilation stats released by the B.C. Labour Market of Cariboo's labour market now, including expected growth.
Posted on November 6th, by Goldbeck Recruiting in
Engineering
,
Recruitment
.
Comments Off on BC Construction Employment Stats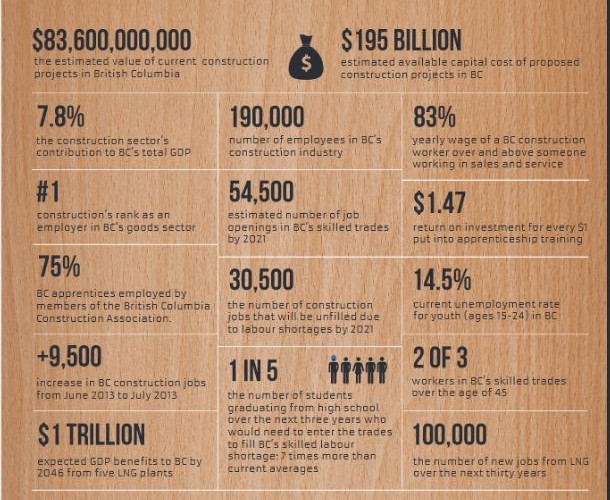 CC: British Columbia Construction Association, Sept 2013
Mining Industry Publications
The Globe and Mail: "A Look At Canada's Mining Industry"
Canadian Mining News
Canadian Mining Journal
Mining Industry Today
The Northern Miner
Mining Industry Websites
Infomine.com
Canadian Industry Statistics – Mining, Quarrying, and Oil and Gas Extraction
Natural Resources Canada – Minerals & Metals Sector
MBendi- Mining in Canada Overview
Mining Associations
The Mining Association of Canada
The Mining Association of BC
The Women's Association of … Read More »
Construction Industry Websites
Construction Sector Council
Daily Commercial News and Construction Record
Journal of Commerce
Canadian Construction Women
BC Construction and Landscaping Network
On-Site Magazine
Construction Associations
BC Construction Association
Construction Sector Council – market forecasts
Canadian Construction Association
Construction Specifications Canada
Alberta Construction Safety Association
Edmonton Construction Association
Cement Association of Canada
Toronto Construction Association
Engineering Professional Associations
Canadian Academy of Engineering (CAE)
Canadian Council of Professional Engineers (CCPE)
Canadian Federation of Engineering … Read More »
---