Category: Human Resources
Leadership is all about relationships. Executives and business owners do not only take their business self to work, they also take their personal self, so they need to manage both professional and personal interactions in their day-to-day life. If there is stress from personal relationships outside of work, this may affect workplace interactions with customers, … Read More »
Accounting is a vast industry and it has been growing at a rapid pace in Canada. In this post we look at growth of the Canadian Job Market and the trends in Accounting.
As we see above, the weekly wage in Canada has been at an increase at a steady pace, it should be mentioned that … Read More »
You wouldn't think it, but "He has contributed with his convivial way to improving the working atmosphere" actually means "He has alcohol problems".
At least it does in Germany.
It's a code. In Germany, employers are legally obliged to provide a positive, written reference for every employee. In fact,  if an employer does not give you a good … Read More »
Enthusiasm, energy, people-skills, charm. Yep, it takes a special breed to be a great salesperson…so maybe your next hire should be a dog.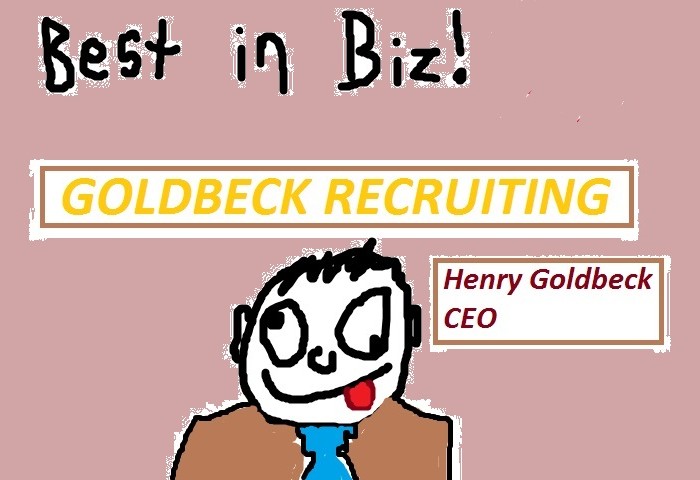 Graphic contribution from Jake Goldbeck, 13 year old son of Henry Goldbeck, President and CEO of Goldbeck Recruiting. Thank you Jake for being our #1 fan!
---