Category: Industry Resources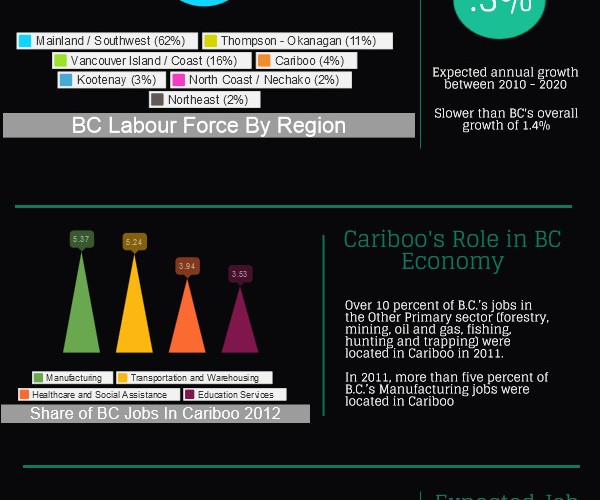 The demand for workers is expected to be at the highest between 2011 – 2016, where demand exceeds supply by 250 to 1,000 workers. Over 10 percent of B.C.'s jobs in the Other Primary sector (forestry, mining, oil and gas, fishing, hunting and trapping) were located in Cariboo in 2011. This infographic is a compilation stats released by the B.C. Labour Market of Cariboo's labour market now, including expected growth.
Posted on November 6th, by Goldbeck Recruiting in
Engineering
,
Recruitment
.
Comments Off on BC Construction Employment Stats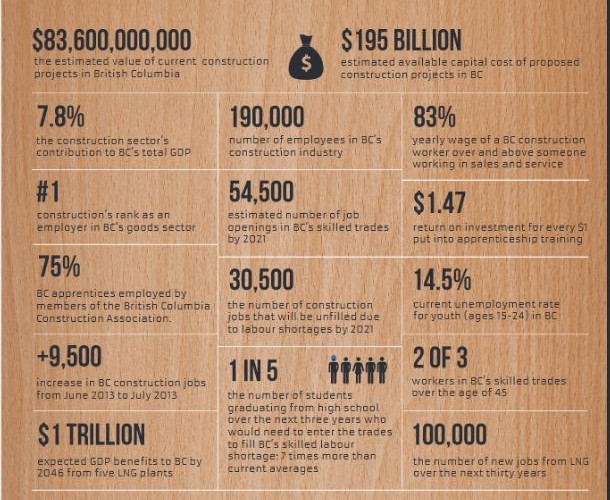 CC: British Columbia Construction Association, Sept 2013
Posted on October 31st, by Henry Goldbeck in
Healthcare
,
Recruitment
.
Comments Off on 5 Point Guide to Hiring Nurses – Infographic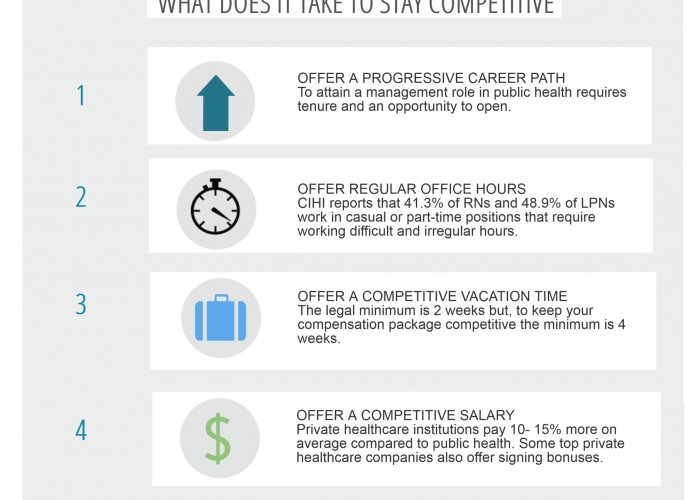 What do you need to do to recruit nurses in the private health sector. Nurses are in high demand and according to the CMA 61% stay in the public sector. So what do you need to offer to attract them to work for you.
This 5 Point Guide infographic will help you get started.
Source: Best Computer Science Schools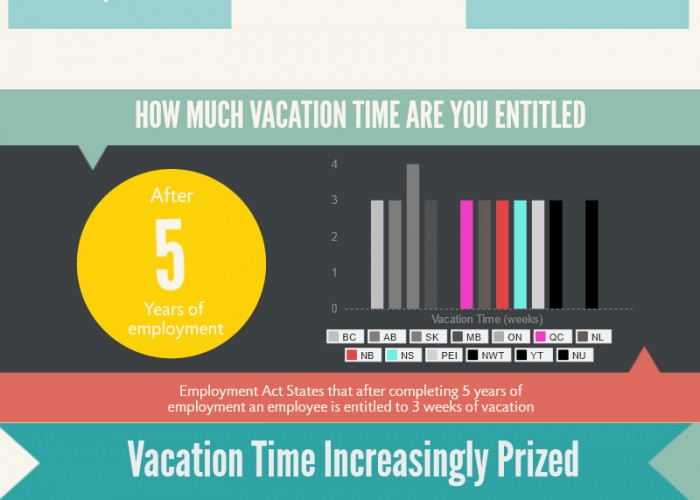 So how much vacation time should you get? Well we did some digging and according to Canadian Labour Laws, this is how much you are entitled.
SourcesLabour Government
CBC News
Benefits Canada
Canada One
The Province
---