Category: Industry Resources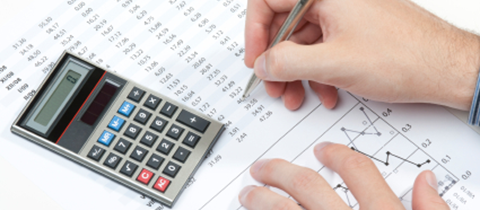 Evan Garmaise describes himself as a bit of a gearhead and a numbers guy who's interested in management. He says it was hard to find a role that combines his talents, despite his computer science degree and MBA. So the 32-year-old analyst was excited to spot an ad for a program that provides training in … Read More »
What Your Employees Need From You
Your employees spend a minimum of 40 hours a week at the office. In some cases they spend more time at work than with their family or friends. Creating a welcoming and comfortable surrounding will go a long way towards creating a solid reputation as a top employer. Companies like Infosys and Google brought out the big guns. Infosys tries to foster a culture of fun by building a bowling alley into their office.
The Chairs and CEOs of the Certified Management Accountants Society of BC (CMA BC) and the Certified General Accountants Association of BC (CGA-BC), and the President and CEO of the Institute of Chartered Accountants of BC (ICABC) have signed an agreement to pursue a merger. The three self-regulated accounting professions are working to unite under … Read More »
Posted on May 12th, by Lougie in
Engineering
.
Comments Off on Engineering Blogs and Associations
Engineering Blogs
Central Science –news, notes and musings from C & EN
Engineering Ethics Blog
Civil Engineering Central
PhD's Blog
Design News – Design Engineering
I think Mining – Jack Caldwell
Engineering Professional Associations
Canadian Academy of Engineering (CAE)
Canadian Council of Professional Engineers (CCPE)
Canadian Federation of Engineering Students (CFES)
Canadian Society of Professional Engineers (CSPE)
Engineering Institute of Canada (EIC)
Association of Consulting Engineers of … Read More »
We have compiled a list of new Canadian Labour and Employment Laws links
BC Workplace Standards Comparison – IPM Management Training and Development
Restrictive Covenant in Employment Contract Unreasonable and Unenforceable – Heydary Hamilton
Facebook Taunts Reprehensible, But Are They Just Cause For Dismissal? – Miller Thomson
Rogue Ontario Employer Sentenced to Jail for ESA Violations. A Good First … Read More »
---