Category: Henry Goldbeck
When the talent pool in your very specialized field is narrow, recruiting industrial salespeople can be a challenge. One strategy that's not always used – but can be wildly effective – is to look for people in complementary industries with transferable skills. Here's how to assess them.
Posted on March 24th, by Henry Goldbeck in
Henry Goldbeck
,
In The Media
.
Comments Off on Next Monday (March 31): Henry Goldbeck will be on The Bill Good Show
What advice do they give job seekers? And how can candidates stand out among the competition? What are the challenges associated with "brain drain" and the skills training gap?
Henry Goldbeck will be answering these questions and more on The Bill Good Show on Monday March 31, 2014.
In our candidate database we have seven ninjas.
Here's how many we've interviewed: 0.
Here's how many we've hired or placed: 0.
"Would you hire someone who described herself as a 'new product ninja' or a 'ninja programmer'?" I asked Henry Goldbeck, the president of our company and a recruiter with more than 27 years of experience.
"Maybe," he said. "I don't care what people call themselves. If they have the skills for the position, I'll call them. The question is, would I see their resume in the first place?"
And THAT is the question.
Here's how to be creative on your resume and on LinkedIn…and still get found.
First published on Yahoo Finance, Canada
Not everyone may be working their dream job, but it seems as though Canadians like to hang on tight to full-time work. In fact, more than half of Canadian workers haven't looked for a new position in years, according to a new survey by Accountemps, a staffing service for temporary … Read More »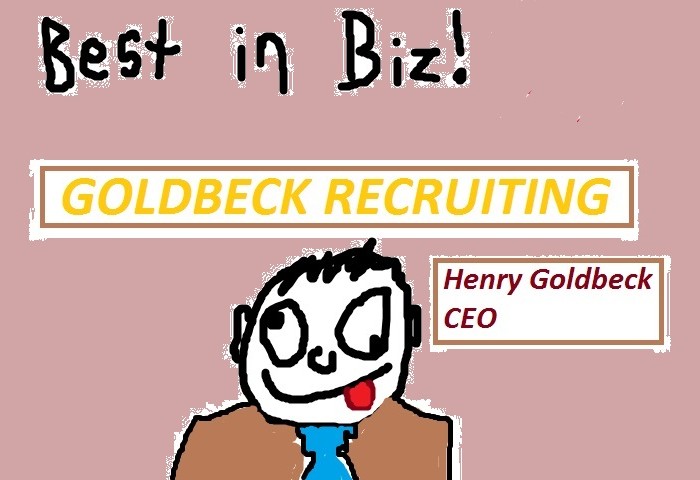 Graphic contribution from Jake Goldbeck, 13 year old son of Henry Goldbeck, President and CEO of Goldbeck Recruiting. Thank you Jake for being our #1 fan!
---