Category: Henry Goldbeck
First published on Yahoo Finance, Canada
Not everyone may be working their dream job, but it seems as though Canadians like to hang on tight to full-time work. In fact, more than half of Canadian workers haven't looked for a new position in years, according to a new survey by Accountemps, a staffing service for temporary … Read More »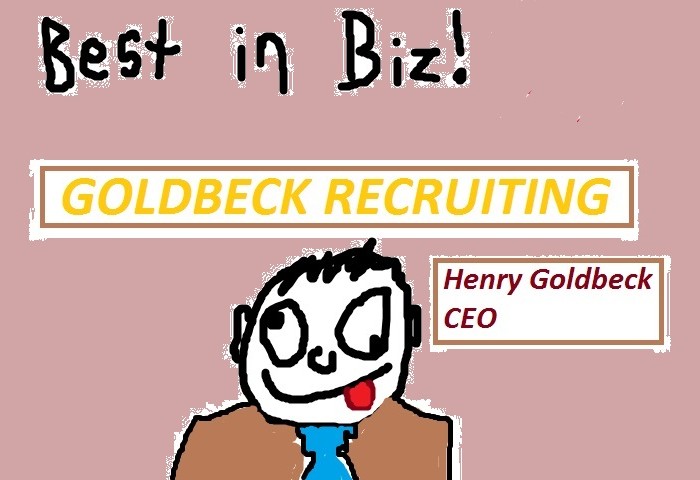 Graphic contribution from Jake Goldbeck, 13 year old son of Henry Goldbeck, President and CEO of Goldbeck Recruiting. Thank you Jake for being our #1 fan!
Reviews and Testimonials for Henry Goldbeck's recruitment services at Goldbeck recruiting
Article Re-Posted from The Globe and Mail
By JORDANA DIVON
Lobo Consulting Services principal Colin Lobo, centre, confers with his staff on a project in his Mississauga office, March 1 , 2013. (J.P. MOCZULSKI FOR THE GLOBE AND MAIL)
Each week, we seek out expert advice to help a small or medium-sized company overcome a key issue .
Since … Read More »
---