Tag: interviewing tips
Karen Epp, Senior Recruiter at Goldbeck Recruiting gives some insight for Managers on what to highlight on their resume.
1.) When someone is ready to take on a manager role, what should they highlight on their CV to catch an employers' attention?
Show your Work progression
– Many people only show the last position they were in at … Read More »
Henry Goldbeck discusses how to negotiate a fair salary
– "Most companies will have a salary range and it is acceptable for the candidate to inquiry what the range is quite early in the interviewing process.  They can then withdraw if the range is unacceptable.
– When inquiring initially it is better to not ask for details … Read More »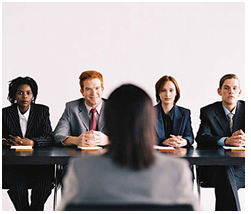 1. What are the most important objectives that this position needs to accomplish within the next year?
This question demonstrates your focus on team success, while gaining an understanding for your immediate responsibilities upon commencing your new role.
2.  What are the company's expectations for the progression of this position?
It's good to know what parameters you are … Read More »
Posted on March 16th, by Henry Goldbeck in
Career
,
Job Search
.
Comments Off on Interviewing Tips Resources
A few of my favourite interviewing articles.
---