Tag: Linkedin
Posted on December 15th, by Henry Goldbeck in
Company News
.
Comments Off on Congratulations to Jessica Miles for her outstanding work this year!
Jessica's extraordinary commitment to hiring managers and job candidates, combined with her willingness to go the extra mile, has landed her a top recruiter index score from LinkedIn. With a high score of 80, Jessica is ranked in the top 17% of all recruiters for March of this year! She viewed 2,351 profiles this year … Read More »
Posted on December 14th, by Henry Goldbeck in
Career Development
,
Job Search
.
Comments Off on Discreetly Attract Recruiters with LinkedIn's Open Candidates Feature
LinkedIn recently implemented a new feature called Open Candidates, which discreetly signals to hiring managers and recruiters that you are interested in finding a new job. The beauty of this concept is that it can help you find new opportunities without raising any red flags at your current place of employment; the feature allows you … Read More »
Posted on April 22nd, by Goldbeck Recruiting in
Career
,
Career Development
.
Comments Off on Building your Professional Online Presence
The person you sat next to on the train to work has an online profile and almost everyone you walked by on the street and anyone you might see today, be it Facebook, Twitter, Instagram and of course LinkedIN.
In today's world, we all have contributed to our social media pages in one way or another. … Read More »
Wherever we go today we are surrounded by different screens –  a computer, a tablet, a  smartphone and soon a smartwatch. Almost everyone is constantly checking emails, Facebook notifications and Tweets on the go.
As such, things have changed in the way we recruit and how candidates apply for jobs. One of the most apparent ways is with the use … Read More »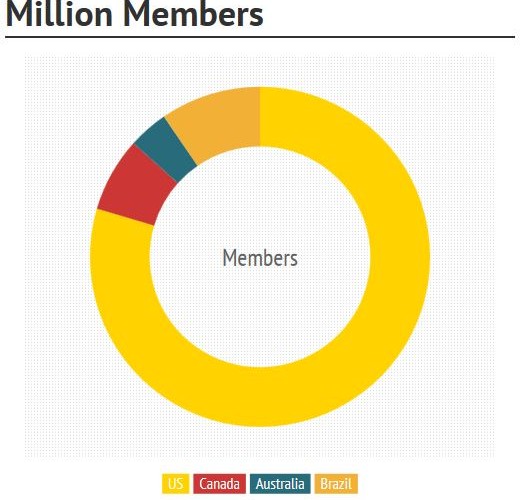 LinkedIn released a few days ago, they have over 200,000,000 registered members. 75% of the Fortune 100 companies use LinkedIn as their recruitment resource and, one in six professionals successfully used social networks to get employment. So what are the tried and tested methods used to get you hired through LinkedIn? Step one write a … Read More »
---