Tag: resume
A HOLE IN ONE
You might think that when employers see holes in your resume it's game over. But the right explanations and presentation can soften the blow and provide ample reasoning for your choices.
First impressions are difficult. They can be difficult during in-person meetings or presentations when you are meeting someone for the first time. … Read More »
CPA firms want to know about your career history. But holes in your CV don't have to mean missing out on the job.
CPA firms obviously need skilled workers with specialized knowledge to complete accurate and professional work for countless clients. Because the work can be so specialized, recruiters at these firms are looking for CVs … Read More »
Here at Goldbeck Recruiting Inc. we receive job applications from thousands of people in a year. We often notice that some job seekers do things that sometimes costs them the job.  Job hunting can be a stressful task, and job seekers often make mistakes because of the stress.  However, there are few things that a … Read More »
Posted on October 31st, by Goldbeck Recruiting in
Just For Fun
.
Comments Off on Top 5 Scariest Things We've Seen Looking for the Perfect Candidate
Over the past few years, our recruiters here at Goldbeck Recruiting have seen thousands of resumes. Sometimes there are resumes that catch them by surprise. Today in the spirit of Halloween, we list the top 5 scariest things our recruiters have seen in their search for the perfect candidate:
1. Black and White Mugshot
When I asked … Read More »
Posted on March 5th, by Karen Epp in
Job Search
,
Resume Writing
.
Comments Off on Now that I found your resume, what sets you apart?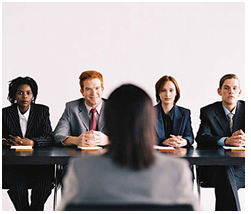 Your resume has been discovered! Yeah! But will you get the call for the interview?
You have been successful in creating a resume that HR Managers and Recruiters find in their databases or search engines. Your name is coming up in searches. Great! So have a few hundred others.
Why should I call you?
---