Top 10 Tips for Standing Out During Your Telephone Interview
---
---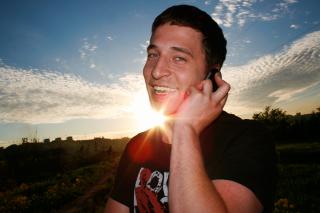 Phone interviews are a growing trend these days, as the process of recruitment becomes more and more technology intensive. Digital professional platforms, virtual job fairs, phone and video interviews all offer a cost efficient and time efficient way of going about hiring the best talent. Phone interviews are simply interviews that are taken over the phone, including digital telephony like Skype, and may or may not include video. A phone interview experience can be very similar to a face to face interview in some ways, and also very different in some other ways.
Unlike a face to face interview, phone interviews automatically place more importance on how you sound and what you say to make a lasting impression. Here are some tips to stand out during your telephone interview.
1. Be prepared for the interview like you would for a traditional interview setting. Don't be thrown off balance by the medium of the interview. Do all the homework and be prepared with all the answers that you would be for a traditional interview.
2. A telephone interview is, after all, an interview. It is therefore important to feel and sound professional. If your telephone interview includes a video conversation, it is important to appear professional as well. Video web chat is usually used for casual conversations by most people – it may therefore be difficult to adjust to the concept in a formal setting, but it's important to remember this.
3. Check your body language, because appearing professional goes beyond just the clothes. Behave as though you would act in a face to face interview even though you may be sitting in your living room on your couch!
4. Professional demeanor means keeping your language professional too, and this is extremely important in a telephone interview. Sometimes the environment can have a big effect on a person, so a face to face interview in a corporate office may induce professional behavior in you that perhaps your own home may not, but it is important to sound professional, because a telephone interview is every bit as important as a face to face interview.
5. How you sound to the interviewer can be very different to how you think you sound. It may help to practice how to relax before the conversation begins, as well as practice your speaking style and tone a few times before, to make sure you do not talk too fast or sound unclear during the interview. This is especially important if you are likely to get nervous during the interview because nervousness often causes people to talk too fast or speak unclearly.
6. Do not be distracted during the interview, and pay attention to what the interviewer is saying.
7. In order to avoid distractions, make sure you plan your schedule so that you can focus on the interview and keep yourself free of any other commitments during that time.
8. If this isn't possible, and if the interview phone call arrives at a time that isn't particularly good for you, do your best to reschedule the interview. It's worth taking the effort to reschedule, than risking your performance during the interview.
9. Choose a comfortable and quiet place for the interview; this will help you focus on the interview.
10. Close the interview with an intelligent question, this always helps! You can think of the question in advance, and make sure it's a good one so you can part on a high note.
Also, a courtesy email or letter post the interview always goes a long way in any interview, telephone or not.
---
Richard McMunn is a writer for How2become; a leading career and recruitment specialist for public sector careers. For the last 8 years How2become has helped numerous people prepare for and pass tough recruitment processes and assessment centres in order to secure their dream job. You can also connect with How2become on Google Plus
The following two tabs change content below.
Lougie
Marketing Consultant at Codemedia Inc
Information Technology and Marketing Consultant
---
---