Wellness is the Game Changer for Your Culture
---
Posted on April 11th, by Lougie in
Career Development
.
Comments Off on Wellness is the Game Changer for Your Culture
---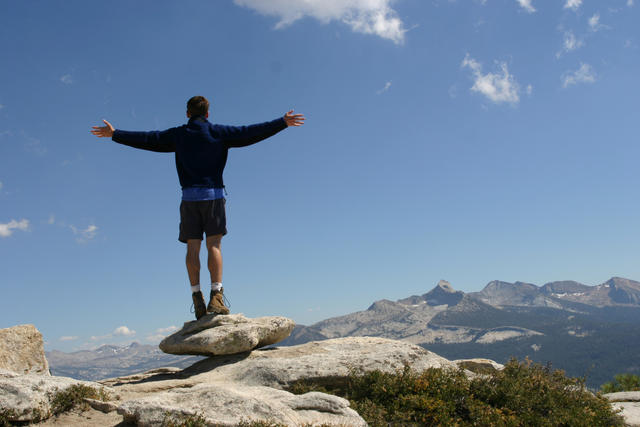 If you are the CEO or owner of a company with employees, you know one thing for sure, your company's culture is the game changer for your business. Your people are your most important asset. If they are juiced, jazzed, and enthused about working for your company and buy into its mission, your chances of long term success take the quantum leap!
That's not news. Many experts have been pontificating on this, and there are some very good high profile examples of how this has helped formerly obscure companies skyrocket into market dominance; Zappos.com, Lululemon, Apple.
But did you know that Wellness is the game changer for your culture?
Probably not.
There is an old business proverb that legendary leadership guru John Maxwell has popularized that says "People don't care how much you know until they know how much you care."
Nothing says you care about your people like showing them you care about their health.  Here is the beauty of it, they get the message not just in their heads but in their hearts, and that's the cornerstone of a successful culture strategy.  They need to feel it in their bones and in their cells, not just read it off a page or a website.
The benefits of this are legion.  A NASA study done in 2004 shows that people who workout 3 times a week and eat a healthy, balanced diet are on average 12.5% more productive than those who don't.  That's HUGE.
A wellness program that encourages better health in your people has the additional benefit of influencing and impacting their families' health. That is a good thing to do.  Not every action you take should only be about dollars and cents, it should also be the right thing to do. Amazingly, when it is the right thing to do, it often comes back and benefits your business too.
Study after study shows that wellness programs engage employees like nothing else.  According to a white paper published in February 2011 called "The Wellness Imperative: Creating More Effective Organizations," by Right Management, a subsidiary of Manpower Inc., employees are eight times more likely to be engaged in their work when their employers make wellness a priority. The study also found that an organization is four times more likely to lose talent if its employees have an unfavorable view of its wellness efforts. Additionally, they found that when wellness is a priority, employees are 3.5 times more likely to say they are being encouraged to be creative and innovative.
"The strongest organizations are going to be the ones that attract, engage and retain top talent," says David Arkless, Manpower's president of corporate and government affairs. "Wellness in the workplace is central to an organization's survival. Companies, governments and the like will need to revisit their strategies to ensure that workplace wellness is woven into their plans, as the organizations that don't will struggle to remain competitive."
Do you have a wellness program in place as part of your culture optimization strategy? If you don't, get right on that.
If you do, is it delivering the goods? Many wellness programs frankly suck, and suck big time.  You can't just have a wellness program be a box that you check off. It needs to be well-thought out, enthusiastically supported and participated in by senior management, including and especially by the CEO, and it needs ongoing time and resources dedicated to it.  It is like a marathon, not a sprint.
---
Nicky Billou is a former Senior Corporate Executive in Sales and Business Planning and Strategy. He is now a trusted Health Advisor to CEOs for their personal health, and a top culture optimization expert, helping companies use wellness as a Competitive Advantage. Nicky walks his talk. He has worked with Olympic Gold medalists Donovan Bailey and Mark McKoy. He has also helped Theresa Dugwell set 3 Guinness World records in running. He is the author of an upcoming book on CEO Health as a Performance Edge for themselves and their organizations. He is an avid Blogger and newspaper columnist on health and fitness. He can be reached on Twitter @NickyBillou, email nicky@theceohealthcoach.com, and his website is www.theceohealthcoach.com
The following two tabs change content below.
Lougie
Marketing Consultant at Codemedia Inc
Information Technology and Marketing Consultant
---
---