Skilled Labour Shortages Expected in Northern BC
---
---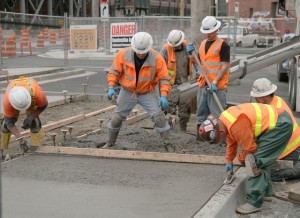 I recently met with Henry to walk him through the latest labour market study produced by our organization, the Asia Pacific Gateway Skills Table. The report found that there will be 72,000 job openings by 2019 in B.C. in the "Gateway" – the transportation corridor through which goods flow from Asia to North America via B.C. For goods to move efficiently, workers are needed to build and operate the Gateway.
While some job openings will be created by economic expansion, eight out of ten job openings will result from baby boomers' continued exodus from the workplace – an issue already facing Gateway employers. Jobs will span the construction, transportation, logistics and warehousing industries in the province, generating significant job shortages. To put into the perspective the economic impact the Asia Pacific Gateway has on B.C., the Province reports that by 2020 container traffic to North America from Asia is expected to generate $76 billion for B.C. and $230 billion for Canada. Even a 1% increase in container traffic through B.C. ports will lead to ?$250 million per year for B.C. and 4000 new jobs in B.C. The Asia Pacific Gateway is expected to grow substantially by 2019 as trade activity between North America and Asia accelerates. This growth will increase the need for an available, well-trained workforce.
There will be huge opportunities resulting from the resource boom in northern B.C., with the report finding that there will be skills gaps in every Gateway occupation in B.C.'s north. From 2012-2014, worker shortages of 200-300 people are expected each year in the north.
Northern employers confirm they are considering strategies that include importing the required skilled labour from other regions in Canada and abroad. In order to meet the labour demand, northern employers are also contemplating initiatives to retrain the relatively large portion of the population, many of whom are in northern B.C.'s Aboriginal communities, who could be, but are not currently participating in the labour force.
During the course of this project, we heard of several creative responses in northern communities to addressing the growing labour shortage. These included changing hiring criteria and developing comprehensive in-house training programs, merging roles to create close to full-time work to retain workers, and creating recruitment programs to return families to the region.
As the Gateway continues to grow, a well-trained, efficient and reliable workforce will be a strong advantage in an increasingly competitive trade atmosphere. Addressing these issues head-on and with speed will be critical in ensuring B.C.'s, and Canada's success.
About the Author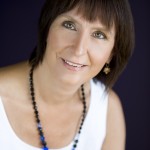 Oksana Exell is the Executive Director of the Asia Pacific Gateway Skills Table www.apgst.ca Established in 2010, the Asia Pacific Gateway Skills Table was created by the Government of Canada to address the recruitment, retention and skills development needs of Gateway industries. The Skills Table brings business, labour and educational institutions together to develop proactive human resource solutions.
The following two tabs change content below.
Lougie
Marketing Consultant at Codemedia Inc
Information Technology and Marketing Consultant
---
---