Our Recruiters
Alessia Pagliaroli
Senior Recruiter
Areas of Focus:
Marketing, Engineering, Construction, Manufacturing & Operations, Life Sciences, Natural Resources, Sales, Executive Search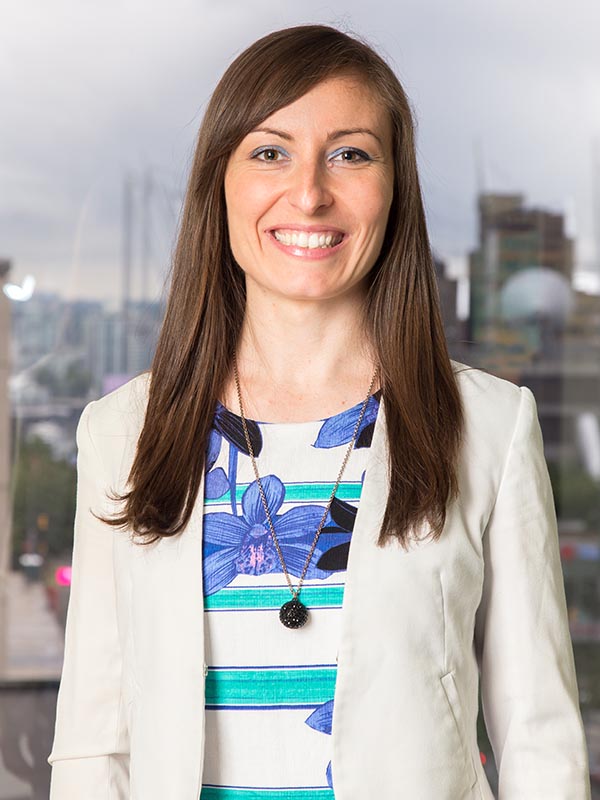 Alessia's Story
Alessia Pagliaroli graduated with a Masters Degree in Communication at Siena University in Italy. She then began a successful career in recruitment with Randstad in Frosinone, Italy where she was responsible for all steps associated with the identification, placement and performance of contract employees.
In 2014, she moved to Canada and joined Goldbeck Recruiting. With over 13 years of experience in the recruitment industry, we are fortunate to have Alessia on our sales recruitment team. She now is a Senior Recruiter at Goldbeck and handles placements in Marketing, Engineering, Construction Management, Consumer Wholesale, Technology & IT Sales, Supply Chain & Logistics.
Alessia takes a consultative approach with all her placements. She feels that, as a recruitment specialist, she is the "eyes and ears of the market" for both the client and candidate. She enjoys bringing value to her clients by being completely transparent, knowing the industry, and providing a competitive point of view. She takes pride in knowing that she is able to find the best candidate for some of the hardest to fill positions. She also finds fulfillment helping candidates take steps towards a positive career change.
Personal Facts:
Believes you should never put garlic and onion together in the same sauce
A big fan of Moto GP Races, tennis, basketball and soccer
Doesn't drink espresso but would never give up on good food and a glass of wine
Went to dance school for 12 years
Two biggest passions are travelling and rock music
Has studied ancient Greek, Latin, Italian, Spanish and English, so far