Our Recruiters
Henry Goldbeck
President, Founder
Areas of Focus:
Executive Search, Human Resources, Accounting & Finance, Life Sciences, Not-For-Profit.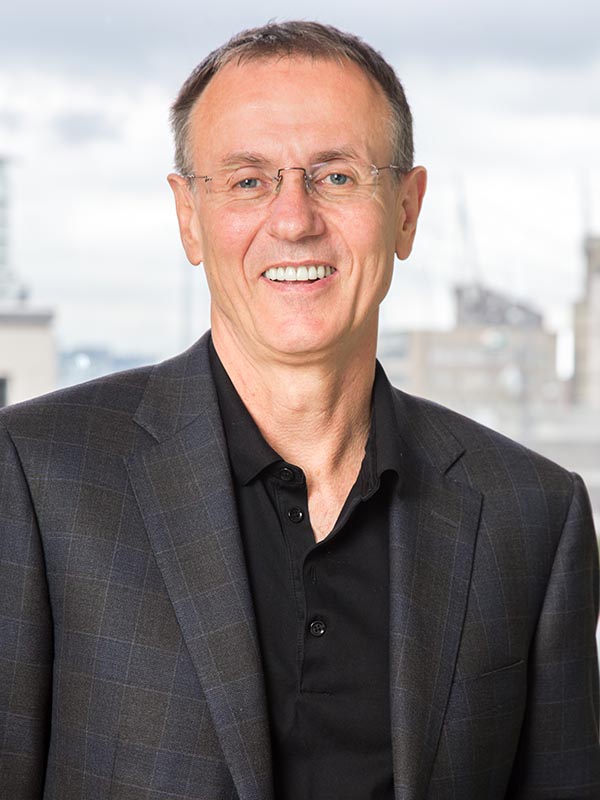 Henry's Story
The Accidental Recruiter
Henry Goldbeck, Founder and President of Goldbeck Recruiting Inc. has been known in the recruitment industry as 'Henry The Headhunter', but Henry refers to himself as 'The Accidental Recruiter'. Born and raised by a German Mennonite family, Henry as a child often dreamed about exciting adventures such as being a race car driver, or sailing around the world — goals often frowned upon by his Mennonite relatives. In his hunt for adventure, he became a Merchant Marine at 18 years old.
After sometime of sailing around the world, he decided to do something more personally fulfilling and pursue a spiritual life. He became a yoga instructor and opened one of the first Yoga Schools in Vienna, Austria before Yoga had become mainstream. He taught as a guest instructor around the world such as in India, New York, Barcelona, Paris and Germany, to name a few places. His natural abilities of being perceptive and empathetic became evident during this time. Henry was lucky to have had such spiritual achievement in his early years. This allowed him to change course and focus on a more 'down to earth' profession.
From Granola to Business Man
It was clear that his strengths were communication, people skills, and starting things from ground zero. This lead him to a sales job in the Insurance Industry. As he was doing his sales rounds, he was recruited by Holloway Schulz on the spot. There he started his career as a recruiter which continued for 10 years. Henry had always made his decisions based on doing things that had personal meaning. So as a decision to be true to himself, he started his own recruitment company, Goldbeck Recruiting, in 1997.
Professional Success
Henry's success as a recruiter was no accident. At the helm of Goldbeck Recruiting Inc. since 1997, Henry built the company's reputation as a leading headhunting and recruitment agency in Vancouver, BC. He has worked with some of the leading companies in North America such as Black and Decker, Bombardier, and MacDonald Dettweiler. His company now has five recruiters specializing in different areas of expertise, and recruitment services extending internationally. As a highly regarded recruiter, he is often sought after for his professional opinion from top media such as CBC News, City TV, BC Global TV, The Globe & Mail, and Business Magazine.
Henry finds fulfilment and personal meaning everyday being the President of Goldbeck Recruiting: in creating a supportive work environment for his employees, in doing a good job for his clients, and sharing his success with charity organizations.
Personal Facts:
Is a Certified Personnel Consultant (CPC)
Happily married to Denise Goldbeck for 27+ years, and has two sons, Will and Jake
Has stood on his head for 45 mins in a 24-hour organized demonstration for world peace in Vienna which got major media coverage
Believes that everyone should have access to good coffee, good wine, and good chocolate
Took up snowboarding at the age of 52 with his 21 year old son, and loves it.