Marketing, like sales, is crucial to any company's success. But unlike the focussed scope of sales, marketing encompasses a vast and nuanced series of roles that require highly specialized expertise and a can-do attitude—but finding both in the same candidate can be difficult. The marketing recruitment search requires a proactive stance that combines the best in recruitment consulting skill and the best technology to find the best quality candidates. This strategy works: Goldbeck offers a demonstrated track record of placing premier candidates in marketing roles across industries. Let us help you find your next marketing superstar.
2021 Predictions: Workforce Management
Where are we going tomorrow? Our executive recruiters and senior team are in close contact with a wide range of business leaders. In order to take advantage of their knowledge, we've teed them up and instructed them to take a rip. Let's see who hits the fairway.
Marketing Recruitment Case Studies

Jessica Miles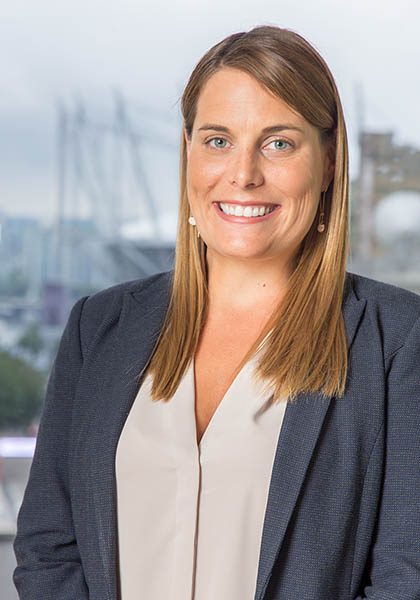 Jessica's methodological approach and dedication to placements make her very successful in recruiting for the marketing industry.
Alessia Pagliaroli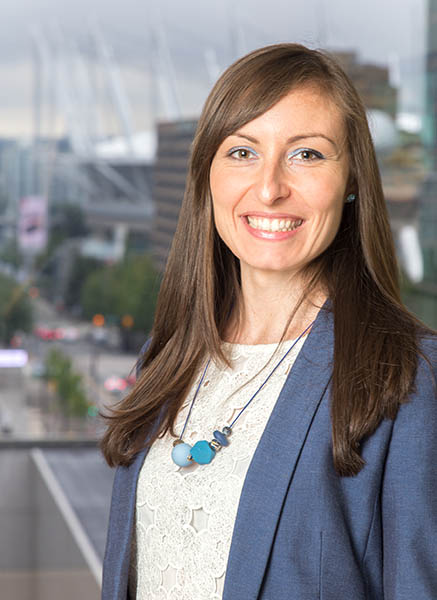 Alessia knows that each marketing position is unique and takes great pride in connecting with her clients to make finding the perfect candidate a reality.
Global Search Capability
Just like elite marketers, we think globally. Our search capabilities reach far beyond Canadian marketing recruitment; ask us about our networks of international marketing candidates.
Contingency Recruitment
Your success is our success; our fee is contingent upon the successful placement of an elite marketing candidate to your specification. Their fit is guaranteed.
Versed in the Future of Marketing
The goal posts have moved for marketing manager, marketing coordinator, and even marketing analyst recruitment. For companies in B2C and B2B spaces, the nature of roles in marketing has seen drastic change in the last decade and the cost of not keeping pace is lost sales and clients. So, when building out your marketing team, it's important to do everything you can to secure top industry talent. This is where marketing management recruiters like us come in.
Good marketing recruitment agencies and teams with specialized knowledge like Goldbeck have observed these marketing industry shifts over the last two and a half decades; we recognized our marketing recruitment had to shift as well. The same challenges facing talent in the marketing industry face us too; our focus had to shift from being traditional marketing recruiters to more specialized digital marketing management recruiters, or marketing director recruiters with a focus on creative, immersive experience. These new skills manifest most frequently in B2C marketing, but B2B marketing is not immune—successful marketing, from product development marketing strategies to a refurbishment of core product or service offerings, is contingent upon visibility and access, two traits which digital marketing can, at times, greatly enhance.
But Goldbeck also still holds a special space for the classics: those analog marketing managers that drive sales and outreach campaigns by picking up the phone and having a conversation—because, sometimes, this is the perfect tool for the job. However, from traditional to newfangled, the best marketing candidates have several skills in common.
Top Skills in Marketing Recruitment Candidates
From market research analysts to public relations coordinators and from marketing execs in biotech to outbound marketing specialists in B2B industrial, Goldbeck Recruiting's marketing recruitment consultants and specialists recognize the common traits that successful candidates bring to every role.
Whether we're recruiting for a VP of Marketing, a Marcom Manager, a Product Manager and Specialist, or a Sales and Marketing Rep, we look for three key traits: creativity, commitment, and engagement.
Your marketing team should always be looking for opportunities to grow your consumer base—whether your marketing strategy relies on inbound or outbound tactics—and creativity and innovation are traits central to this task. In increasingly flooded B2C markets and competitive B2B sales landscapes, creativity is quickly becoming the key marker of successful campaigns. This goes for internal marketing staff too; like the analysts we rely on for great data, marketing analysts should bring creativity to the way they read marketing data—a surprising new way to slice consumer feedback could be groundbreaking.
The commitment of our top quality marketing candidates reflects their experience in the field, their demonstrated track records of success, and their excitement about the practical matters of marketing looking forward. We ensure that we know our top quality candidates have a history of delivering consistently successful results to be sure they're capable of doing the same for you and your company. Those track records also stack up as useful measurables in your own strategic planning. Candidates must further demonstrate their engagement, their excitement, and the energy they bring to the job at hand. You shouldn't hire an employee that drags their feet; your product and success is exciting and their attitude must reflect as much.
Goldbeck Has a Legacy of Excellence
Our intricate knowledge of the marketing industry and of marketing recruitment stems from our decades of experience as marketing recruiters and marketing executive recruiters (yes, we do make this distinction!). We take a back-to-basics, objective-focused methodology in approaching new placement inquiries because we believe recruitment in all fields must take place holistically. Marketing as a profession touches essentially every industry in the world, from biotechnology to industrial parts production and customer wholesale. If you're interested in recruiting for a focused sales position in these areas of marketing, learn more about what we offer here.
Taking a holistic approach to every placement inquiry means we build our process based on your position requirements, including your timeline, your top priorities in a candidate, your goals, and of course, your company's budget. Getting the full picture means our consultants can best advise you on industry information and trends that will impact your hiring process; it also means we can skip generic job boards and networks in favour of the niches you're looking for. This strategy is more efficient, and means that you only meet with the top talent that we would recommend for placement. Our rule of thumb stands: your success is our success, so fit is guaranteed.
High Tech Recruitment Techniques
We make use of the best tools that recruitment technology has to offer. In addition to our decades spent developing a rolodex full of high quality networks and contacts, we also use brand new personality testing to get an idea of how candidates will work best with your existing team. We also make use of artificial intelligence-driven data collection, which automatically scrapes CV data and fact checks basic certification claims to save time and money on the process. Making use of these strategies means we get to spend more time understanding your company's needs and interviewing short list candidates to make the best possible recommendations for the long term health of your team.
If you're in need of a high quality hire in marketing, give us a call. Our specialized consultants would love to help.
Our Experience as a Leading Marketing Recruitment Agency in Vancouver
Our marketing recruiters focus on permanent placements for: marketing managers, marketing analysts, marketing directors, VPs of marketing and more.
As a top marketing recruitment firm in Vancouver, Goldbeck has a lot of experience in this area. Here are just a few past job placements that have been covered by our marketing recruitment team at Goldbeck:
POSITIONS
Marketing Managers
Marketing Directors
Marcom Managers
Product Managers & Specialists
Marketing Analysts & Researchers
VP of Marketing
General & Branch Managers
Sales & Marketing Reps
Marketing Assistants
Technology Marketing
Healthcare Marketing
Import/Export Marketing
LOCATIONS
Vancouver, BC
Burnaby, BC
Richmond, BC
Surrey, BC
Victoria, BC
Kitimat, BC
Nanaimo, BC
Williams Lake, BC
Calgary, AB
Fort McMurray, AB
Edmonton, AB
Saskatoon, SK