Category: Interviewing Advice
A job interview can be nerve-racking for even the most qualified and suitable candidate. Anxiety during an interview may not allow the candidate to deliver their best ability and often lose out on the job. However, by turning the heat up too high, you as an employer are at the risk of losing … Read More »
Let's face it; employee departures can be awkward, painful and even intimidating at times.
Exit interviews are one of the greatest ways to get feedback from your employees about the working conditions and how they felt when they did work at your organization. It's one of the best ways company can learn and perhaps grow from … Read More »
As the new year ramps up, employers everywhere are hiring frantically to meet those yearly targets and goals. Hiring the right talent is often the reason you are able to achieve these goals, but how do you find the right talent? A check-list helps in finding the right person for the job. Here is an … Read More »
You wouldn't think it, but "He has contributed with his convivial way to improving the working atmosphere" actually means "He has alcohol problems".
At least it does in Germany.
It's a code. In Germany, employers are legally obliged to provide a positive, written reference for every employee. In fact,  if an employer does not give you a good … Read More »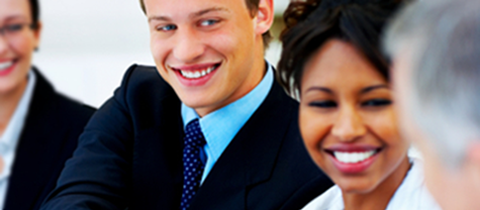 Don't forget to assess drive and motivation when hiring an employee
CC:the tax haven
Camila Louzada: Global recruitment manager, Vision Critical
Interviewing can be an overwhelming experience; trying to assess a candidate's entire history, skills and fit in an hour is quite the task. As a consequence, important questions not directly related to skills often fall through the … Read More »
---