Attracting Global Talent: Case Study
---
---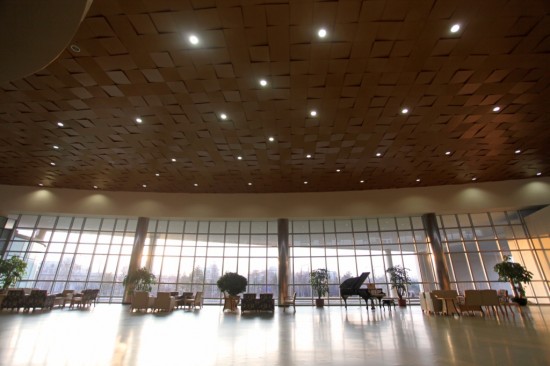 Jilin Heart Hospital, a leading world class cardiac hospital in Jilin province, China, is the first hospital with a cardiac specialty to open in the province and the first hospital in China to rely on an evidence-based medical approach.
 The city of Changchun is the capital city of the province of Jilin.  Of the 27 million people who live in that province, 27,000 of those with heart disease need open heart surgery and 100,000 more need interventional surgery. In 2003, only 1,200 people received the interventional surgery they desperately needed, which means 90% of those people did not get it.
 Jilin Heart Hospital, in its new state of the art facility, is attracting the world's leading medical minds in cardiology and they need them for a number of reasons:
 "As the modernization of the city is in progress, the living pattern has been changing a lot. People get less exercise, rely more on transportation by cars/buses, eat more meat and fewer vegetables, and drink more liquor.  As a result, we are seeing more diabetes, high blood pressure, and other health problems. This is a public health issue. It is hard for a hospital to change a whole society, but we will keep doing the work and make headway on our end." stated Harry Huang, VP of Special Projects for The Jilin Heart Hospital.
Leading The Change
Leading the change is Dr. Roland Fasol, Chief of Cardiac Surgery of Jilin Heart Hospital's Catheterization Laboratory, selected by Ria Inducil, Healthcare Recruiter at Goldbeck Recruiting Inc. in Vancouver, BC, Canada. Ria has been placing professionals in the Healthcare industry for 15 years throughout Asia and North America.
"Frankly, we talked to a couple of other recruitment companies around the world and only Ria believed in our ideas and made them happen," says Harry Huang. "I am thankful for the service that Goldbeck Recruiting rendered and will continue to work with them on broader projects."
Ria used her already established contacts in the Canadian medical field, and broadened her scope across the globe to augment the hospital with the international talent of Dr. Fasol —  whom could not be happier.
"Jilin Heart Hospital's requirement at first glance was almost impossible to reach, but through the stringent process of using various medical sources and thinking out of the box, I was able to zero in on the professionals that best meet the needs of my client," commented Inducil.
"Recruitment is more than addressing the technical requirements of a particular position, it is also about understanding the potential candidates' personal and professional motivations and ensuring that employers have the mechanism to satisfy them.  Not factoring this into the cycle pose potential turnover issues." says Huang.
The Austrian-born Dr. Fasol helped launch The German Hospital Tirana. Fasol also served as a war surgeon during the Cambodian War and co-chaired the Heart Clinic in Bad Neustadt, Germany– at the time, the largest cardiac department in Europe. He has also performed over 7,000 open heart surgeries over the years. Thanks to his international experience, Fasol set the contemporary protocols and guidelines for the Jilin Heart Hospital and by doing so, he has raised the bar to the western medical standards that very few in China have ever benefited from.
"There is no evidence-based medicine in China, neither the education nor the training, so, the two doctors that just joined our hospital will lead us on the right track to evidence-based medicine and practice and ultimately, benefit our patients in the long run," says Huang.
 International Medical Programs are Already Taking Notice…
Thanks to Jilin Heart Hospital's groundbreaking approach to medicine in China, they have been able to partner with North American and European hospitals that share the same ideals. One of which is the University of British Columbia's Children's Hospital who will be visiting Jilin Heart Hospital once or twice a year to share resources and expertise. The UBC Children's Hospital came to them from Vancouver, British Columbia, Canada and is funded by Children's HeartLink.
 Moving Forward
 Harry Huang and his team  remain steadfast that Jilin Heart Hospital's evidence-based medicine approach will lead to a higher standard of treatment for  China's healthcare system. It is not an easy road but he is optimistic about the future: "We are looking forward to launching more healthcare improvement projects with the help of our international partners, so we can take positive steps toward the collective health of China's people."
related stories
Uncovering Personal Motivation Leads to Rural Pharmacy Recruitment Success 
---
The following two tabs change content below.
Henry E. Goldbeck, President of Goldbeck Recruiting Inc, is a Certified Personnel Consultant (CPC) and founded Goldbeck Recruiting in 1997. Since then, Henry has built the company's reputation as a leading headhunter and recruitment agency in sales, marketing, operations, engineering, and executive level positions across a variety of industries.
Latest posts by Henry Goldbeck (see all)
---
---