Related:


Recruiting in 2023: Goldbeck Staff Predictions and Analysis

Hillcrest Technologies COO Jamie Hogue says that culture, mission, and geography are important factors when recruiting top tech talent.

Read More
Our new Senior Recruiter Reiniell "Niell" Gan's two-part series takes a look at Canada's tech sector. Contact him today for more information.
Several Canadian cities have become prominent tech hubs, some even outpacing growth rates found in Silicon Valley.1 A steady supply of tech talent, high quality of life, and effective immigration policies are just a few of the reasons why Canada's tech sector is thriving.
Which Canadian cities are the best tech hubs? What are their specialties? What do they offer both employers and employees? Let's take a closer look at five Canadian tech hubs.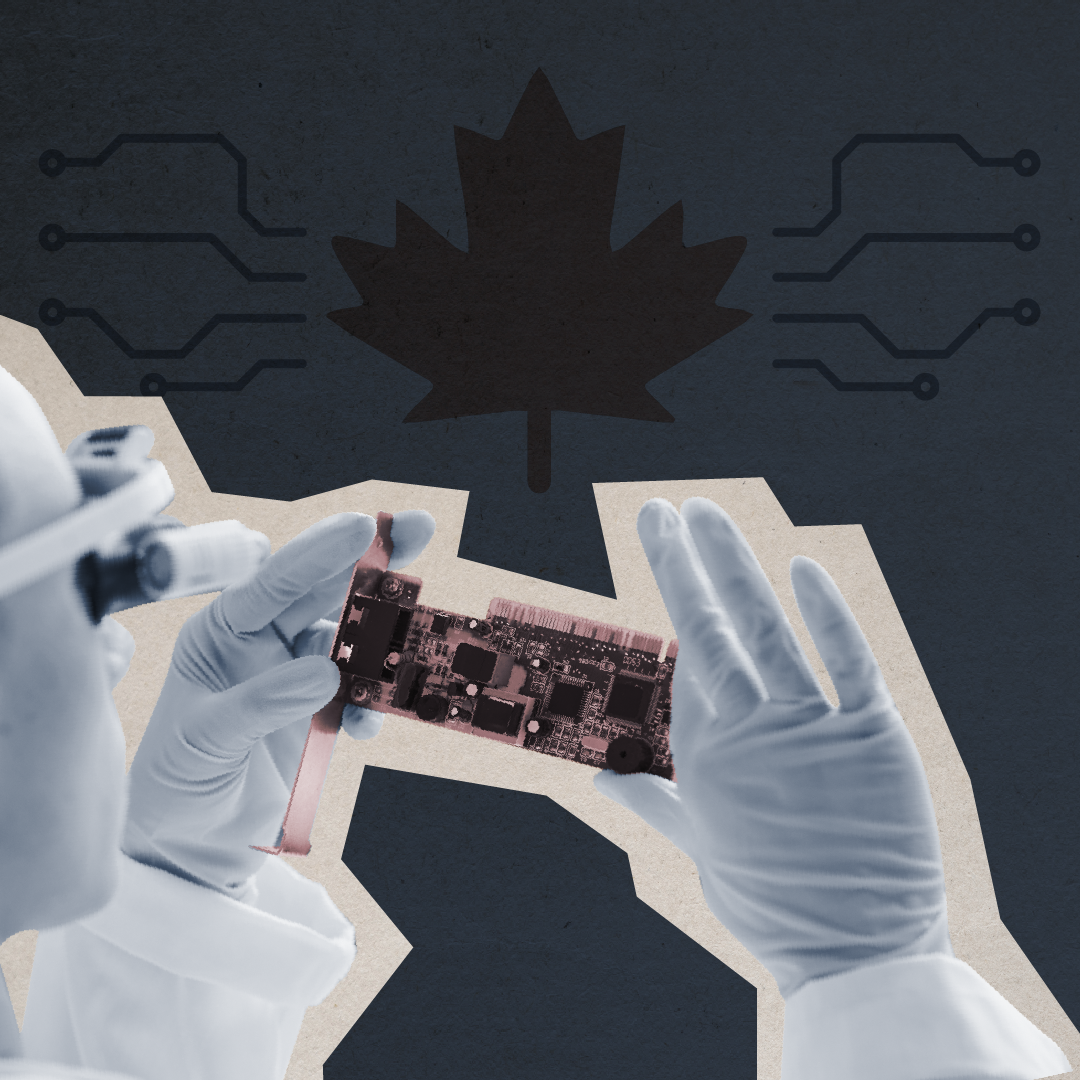 Toronto Thriving with Tech Giants
A glowing 2022 profile in the New York Times heralded the fact that Toronto is North America's third largest tech hub.2 The 89,000 tech jobs added in the area between 2016-2021 outpaced any other markt on the continent.3 In addition to homegrown employers, Canada's most populous metropolitan area boasts a significant presence from some of the world's heaviest hitters, including Google, Apple, Microsoft, Amazon, Meta, and Pinterest.2
These companies are no doubt attracted to the local talent pool, which is fostered by the Universities of Toronto and Waterloo and nurtured by a thriving start-up ecosystem.
Local governments are also supportive. Non-compete clauses have been banned, part of an effort to encourage growth, innovation, and competition in the sector.2
A downside? All of this international capital is making it difficult for local tech start-ups to compete for top talent. Rent is also pricey for both companies and their employees, but less so than in Silicon Valley or NYC.4
The Government of Ontario says that there is currently high demand for software engineers and designers, information systems analysts, and consultants.5 
Vancouver Sets the Pace for Tech Growth in North America
Vancouver, or "Techcouver" as some prefer, may not boast the size of Toronto's tech sector, but they're certainly heading in the right direction. The number of high-tech jobs in the city grew a combined 44.2% in 2020-21, making it the fastest grower among North America's 30 largest tech hubs during that time period.1
The University of British Columbia, and four other public universities, as well as colleges and technical institutes, help to keep the talent pipeline full, while newcomers may be lured by the city's mild winters.
Software and game development are a staple of Vancouver's tech scene, with Capcom Game Studio, Black Tusk Studios, and Electronic Arts amongst the companies operating locally.6
Cloud computing, fintech, and cleantech are also prevalent.6
The start-up scene is healthy, with Hootsuite among the many homegrown successes.
According to Techcouver's website, there is demand for information systems and computer managers, web developers and designers, software engineers, interactive media developers and computer programmers, information system analysts and consultants.6
Montreal a Hub for AI and Gaming
Both industry and creativity lie at the very heart of Montreal's ethos, so it should come as no surprise that AI and gaming are thriving in the city.
Large gaming or software companies active in Montreal include Ubisoft, EA, and Gameloft.7
Mila, the Quebec Artificial Intelligence Institute, boasts the world's largest concentration of academic researchers in deep learning,7 and, according to Tracxn, there are no fewer than 219 AI start-ups operating in the city.8 Furthermore, Hello Safe names Montreal the among the 50 best places on earth to get a start-up going.9
Ottawa Has Highest Concentration of Tech Talent in North America
Ottawa is obviously known as a government city, but that hasn't stopped Area XO, Gigamon and others from setting up shop in the nation's capital. In fact, the tech sector represents 11.3% of all employment in the city, the highest concentration of technology talent in North America!10
According to Invest Ottawa's Vice-President of Global Expansion Jens-Michael Schaal, Ottawa's talent pool is too great to ignore."When you look a the mixture of existing senior talent, combined with what's coming out of our universities and colleges, Ottawa is a very compelling story for many companies," says Schaal.10
Calgary is More Than Oil and Gas
While Calgary may be known primarily as an oil and gas city, it turns out that the same spirit of hard work and innovation that grew that industry is doing the same for the tech sector. A 2022 CBRE study said that approximately 33,200 people were employed in Calgary's tech sector, some 19.1% of the city's office jobs.11
Talent and office space are affordable in YYC, while employees can be lured with a cost of living below that of its major Canadian counterparts. In fact, the Economist Intelligence Unit ranked it as the third most liveable city in the world.12
Companies such as IBM, Mphasis, AWS, Infosys, and Unity are among employers in the city, while Platform Calgary supports growth in the sector.12
"When it comes to tech, we have a strong critical mass of people that are very good at what they do," says Mayor Jyoti Gondek.13
The homegrown portion of this talent emerges from local institutions such as the U of C, Mount Royal University, and the Southern Alberta Institute of Technology (SAIT).
The latter lists information systems security, network systems specialists, data analytics, graphic communications and print technology, and object-oriented software development among in demand tech careers.13
Canadian tech talent has paved the way for massive success in the aforementioned cities and others. Companies in the sector will find Canada's cities to be abundant with capable candidates and attractive to those from elsewhere. As a result, look for Canadian tech companies to continue thriving on the world stage, and those from elsewhere to expand their footprint in the country. 
Cited Sources
1 Chan, Kenneth. "Venture." Vancouver has recorded the most tech job growth in North America. Daily Hive, November 2, 2022. https://dailyhive.com/vancouver/vancouver-tech-job-growth-canada-us-north-america.
2 Metz, Cade. "Toronto, the Quietly Booming Tech Town." The New York Times. The New York Times, March 21, 2022. https://www.nytimes.com/2022/03/21/technology/toronto-tech-boom.html.
3"Toronto Moves up to #3 Spot in CBRE's 2022 Tech Talent Rankings, Creates Most Jobs in North America over Last 5 Years." CBRE Canada. Accessed March 14, 2023. https://www.cbre.ca/press-releases/toronto-moves-up-to-3-spot-in-cbres-2022-tech-talent-rankings.
4 Pavlopoulos, Marc. "The Pros and Cons of the Top Canadian Cities for Tech Workers Relocating to Canada." Syndesus, June 1, 2022. https://syndesus.com/pros-and-cons-canadian-cities-for-tech-workers/.
5 Labour Market by Region. Accessed March 8, 2023. https://www.services.labour.gov.on.ca/labourmarket/regions.xhtml?lang=en.
6 Hardy, Pippa. "A Guide to Working in the Vancouver Tech Scene." Information Age, December 1, 2022. https://www.information-age.com/guide-to-working-in-vancouver-tech-scene-19937/.
7 "Artificial Intelligence: Montreal, a Global Hub for AI." Montréal International, May 6, 2022. https://www.montrealinternational.com/en/keysectors/artificial-intelligence/.
8 "Artificial Intelligence Startups in Montreal." Tracxn. Accessed March 8, 2023. https://tracxn.com/explore/Artificial-Intelligence-Startups-in-Montreal.
9 Sciola, Al. "Venture." Montreal is one of the best cities to get a startup going: report. Daily Hive, October 4, 2022. https://dailyhive.com/montreal/canada-startup-hellosafe-montreal.
10 "In Challenging Times, Ottawa's Tech Sector Shows Strength." Invest Ontario. Accessed March 8, 2023. https://www.investontario.ca/spotlights/challenging-times-ottawas-tech-sector-shows-strength#related.
11 Franklin, Michael. "Calgary's Growing Tech Sector Turning Heads." Calgary. CTV News, November 2, 2022. https://calgary.ctvnews.ca/calgary-s-growing-tech-sector-turning-heads-1.6136079.
12 "Calgary: A Global Tech Hub and Third Most Livable City in the World." Calgary Economic, July 12, 2022. https://www.calgaryeconomicdevelopment.com/newsroom/calgary-a-global-tech-hub-and-third-most-livable-city-in-the-world/.
13 "Calgary Primed, Ready for What It Thinks Will Be a Massive Tech Boom: It World Canada News," July 22, 2022. https://www.itworldcanada.com/article/calgary-primed-ready-for-what-it-thinks-will-be-a-massive-tech-boom/493825.
14 Sait. "5 In-Demand Tech Careers That Get You Hired." Return to sait.ca. Accessed March 8, 2023. https://www.sait.ca/news/2022/04/5-in-demand-tech-careers-that-get-you-hired.