Related:


Human Resources in the Boardroom

2020 has shown what many already knew: human resources is a key factor in strategic decision making and should be represented in the C-suite.

Read More
As the summertime comes to a close, the job market continues to show moderate but consistent growth month over month. In September, the unemployment rate fell again by 1.2% to 9.0%, bringing it within -4% of pre-COVID-19 levels. Employment in Canada rose correspondingly by 378.2k, or 2.1%, to a total of 18,470,000, within -3.7% of pre-COVID-19 levels.[1]
Both indicators in employment change and unemployment rate are above forecast, and this trend is cause for continued optimism as we head into the fall—but businesses should not throw caution to the wind just yet.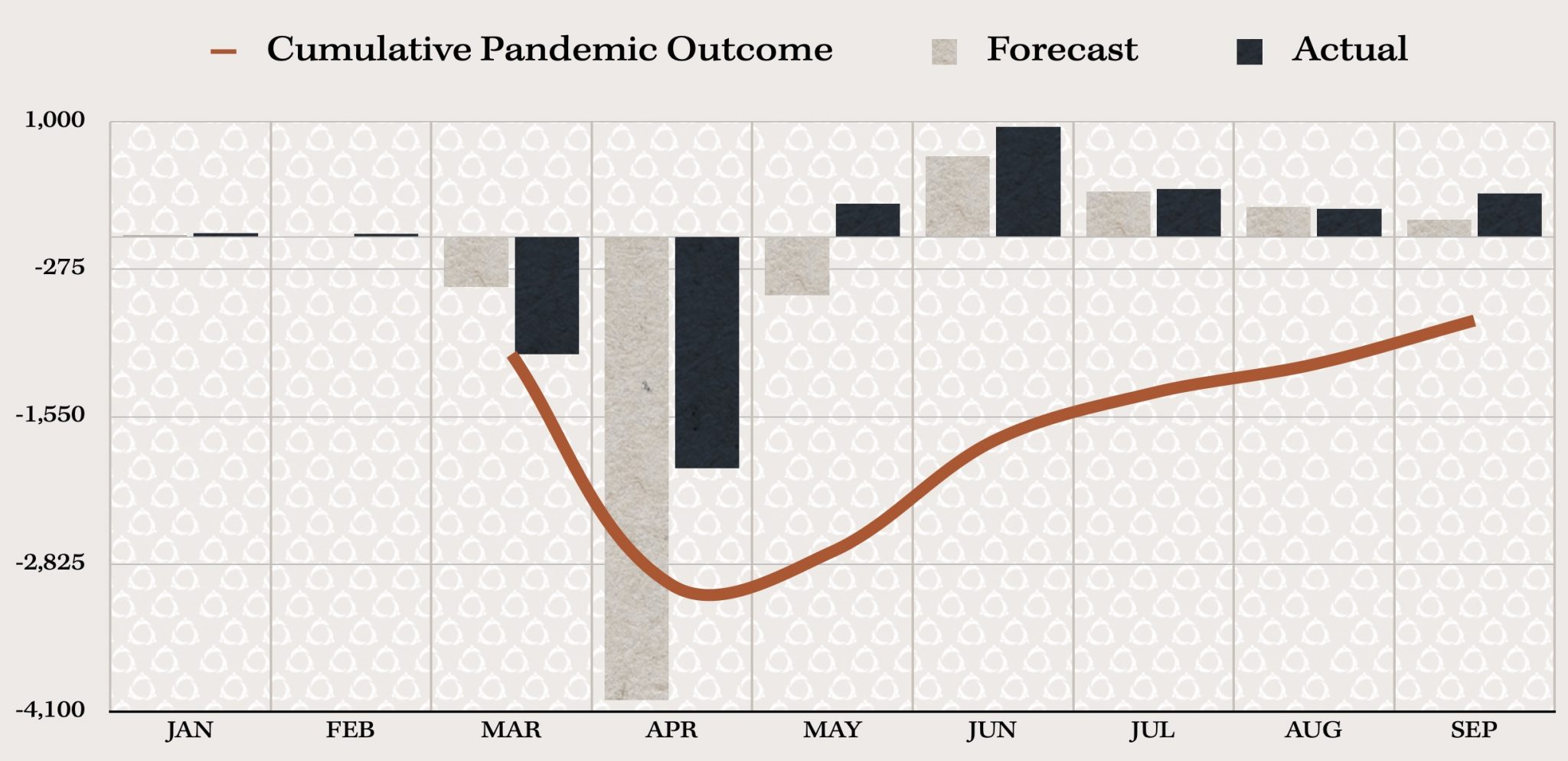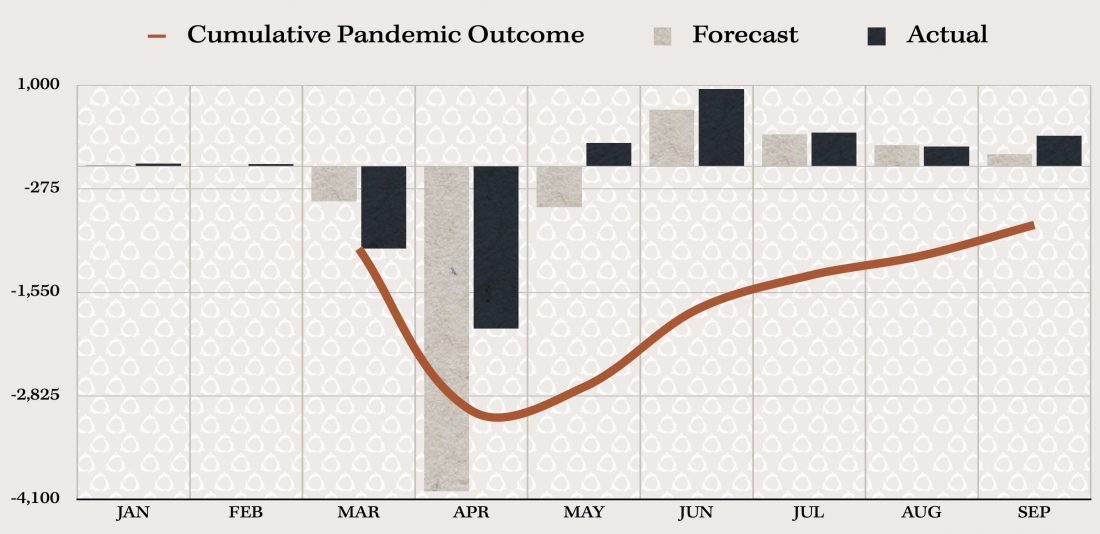 September brought with it corporate hiring attitudes deeply invested on finding the right person for the job—the unicorn, or the purple squirrel (depending who you ask)—which indicates two things. First, "it indicates that Canada's job market remains an employers' market, wherein employers have more leeway to hold out for their perceived perfect candidate," says Goldbeck Recruiting President, Henry Goldbeck.[2] Second, "this trend indicates corporate caution, wherein the economy remains too risky to accidentally hire or invest in the wrong person," says Goldbeck. Executive teams want to proceed with caution, ensuring they find a real unicorn and not just a horse in costume. At the same time, the fact of hiring in the first place shows cautious optimism and the acceptance of a "show must go on" attitude across industries. Job seekers, by contrast, have proven more willing to capitulate in the interest of quickly securing a job, even if it isn't perfect for them. These trends may suggest the manifestation of a post-pandemic "K-shaped," two speed economy.[3]
To this end, Goldbeck has seen the end of August's vacation-related slowdown and is seeing new client growth.
As shown by August's job numbers, the amount of new positions created is rising and so, too, are the numbers of job seekers; September's numbers found a total of 1.5m job searchers. This may suggest a healthy trajectory for the economy and it's in kind with this trend that clients are proceeding in hiring processes even ahead of a potential second wave.[1] "However, potential candidates not actively seeking work have proven reticent to leave their current position for a new role, opting to preserve their job security rather than take that risk," says Goldbeck.[2]
October Will Provide Some Longer Term Employment Market Forecasting Data
Looking forward into October, we will begin to see how the hospitality industry is going to handle the pandemic through the fall—this will be a revealing aspect of the "shape" the Canadian economy is set to take moving forward. Whereas some industries have quickly and effectively adapted, such as the manufacturing industry (which gained 68,000 jobs in September) and e-commerce based business, others like hospitality have faltered. We could see serious reductions in force throughout this industry in the coming months.[1] Further, it remains to be seen how Alberta's oil industry will adjust this season and how greatly Canada's economy at large will be impacted by both the global and American economies. "With the end of summer, companies have determined how they will do business this fall," says Goldbeck. "They've made strategic decisions to change, grow, maintain, or downsize (or maybe all of the above simultaneously) based on the opportunities and risks of their industry and company as they see them." Regardless, it seems we are moving out of a period of instability and towards certainty—though again, what that certainty looks like precisely remains tenuous."
Cited
1 Interview between Henry Goldbeck and Rose Agency, October 2020.
2 Government of Canada, Statistics Canada. "The Daily — Labour Force Survey, September 2020," October 9, 2020. https://www150.statcan.gc.ca/n1/daily-quotidien/201009/dq201009a-eng.htm.
3 Don Pittis. "Beware the Letter K as Canadian Economy Threatens to Split in 2 | CBC News." CBC. Accessed October 9, 2020. https://www.cbc.ca/news/business/jobs-data-k-shaped-recovery-canadian-economy-splits-pittis-1.5752687.