As Canada continues to grow as a manufacturing and operations hub so, too, is our client base continuing to expand. Goldbeck's proactive techniques in manufacturing and operations recruitment means our networks are always up to date, making locating and placing industry leaders our speciality. Goldbeck offers manufacturing and operations recruitment at many levels of expertise and across industries, including plant management, scheduling, logistics, supply chain management recruitment, and HR or accounting for manufacturing. Our team has long situated its expertise in manufacturing and operations recruitment across Canada and abroad, making our recommended placements a guaranteed fit.
The Future of Our Food: An Industry in Flux
We've spoken to industry professionals from across North America to hear their insights on what the next six to twelve months will look like for the food processing industry and agribusinesses. Our short 10-page industry report outlines emerging trends in both the labour market, and the industry as a whole. The report is equipped with exclusive polling data from Angus Reid on how North American consumers are viewing the food production industry.
Manufacturing Recruitment Case Studies
A manufacturer of high-end furniture, Sunpan, operates across North America with production facilities in countries like Indonesia and…
Read more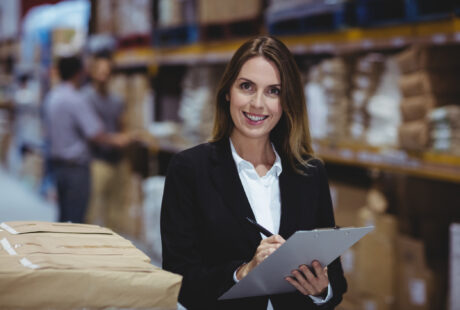 When a local retail-focused organization wanted to shift their business model towards becoming a sorting and processing facility,…
Read more

Jessica Miles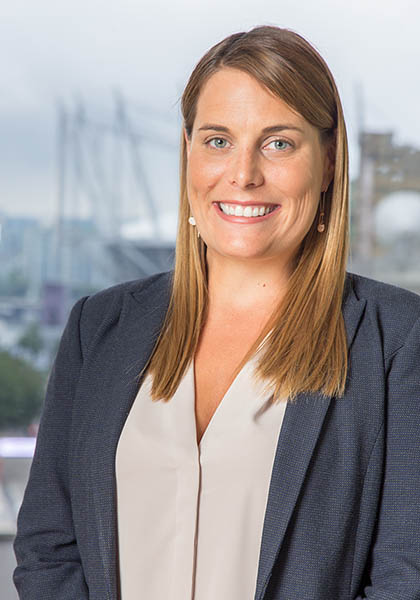 Jessica's vast experience recruiting for engineering roles is sure to make finding the right candidate a breeze.
Alessia Pagliaroli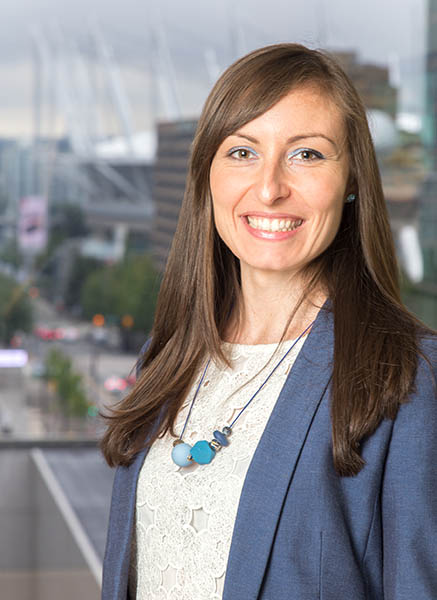 One of Alessia's specialties is finding placements in the engineering industry that have the technical knowledge and direct experience to excel.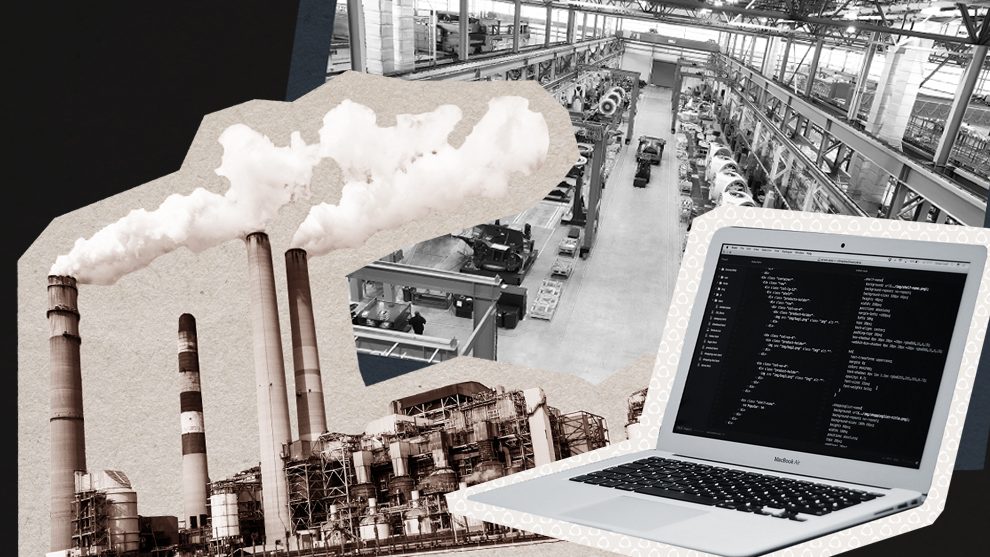 Plant Management
To run an efficient plant, the whole team must be top notch. We offer recruitment in all levels of plant management, from plant management recruitment to plant scheduling and logistics recruitment, project management recruitment, and shift supervisor recruitment. In the long term, Goldbeck can assist the creation of entire operations teams that are guaranteed to perform.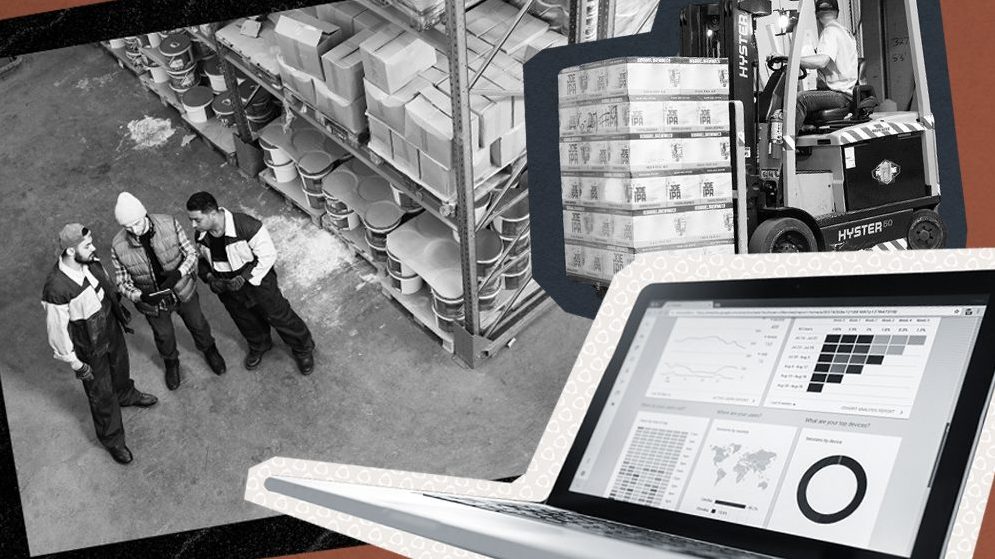 Production Logistics
Production logistics recruitment requires candidates that balance an acute sense of even the finest details of plant operations with the broader swaths of risk management, creating efficiencies and finding new value in the tools they already have. From safety and compliance roles to freight forwarding or customs brokerage, Goldbeck can find the right fit for your company.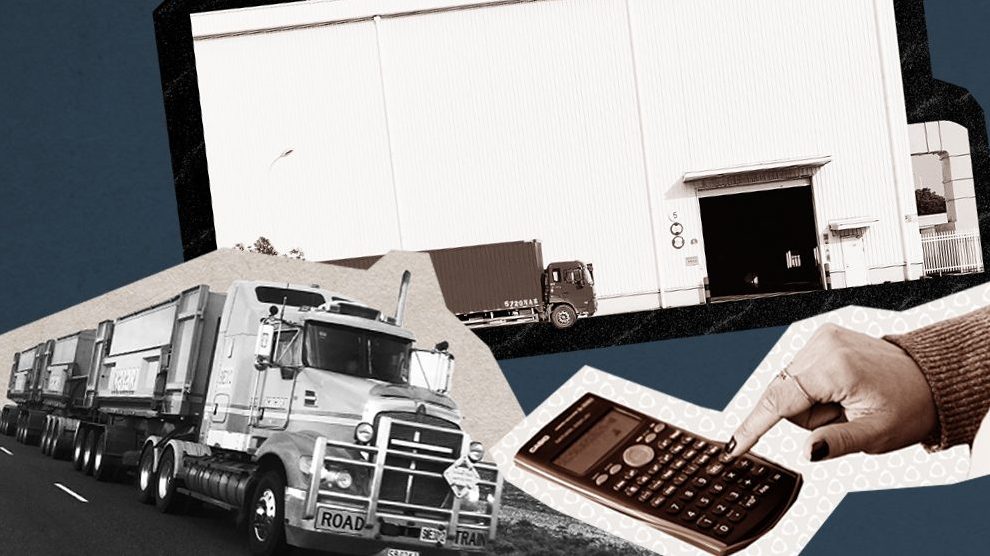 Transportation & Supply Chain Management
Goldbeck boasts long relationships with professionals in transport and logistics, which makes our approach to transportation recruitment and supply chain management recruitment purpose-built. We search for candidates that learn quickly, innovate on old systems, and who can create value by creating efficiencies, by comparing personality data with demonstrated track records.
HR, Accounting & Finance for Manufacturing
HR, accounting, and finance in manufacturing are often the unsung heroes that keep the industry up and running. We specialize in recruiting for human resources, accounting, and finance in a variety of industries, bringing in our own expert human resources consultant at every step of recruitment to ensure we're finding the right blend of expertise and interpersonal fit.
Global Search Capability
Our search capabilities stretch far beyond Canadian manufacturing and operations recruitment; ask us about our networks of international manufacturing and operations candidates.
Contingency Recruitment
Our fee is contingent upon our successful placement of the manufacturing and operations candidate that meets your requirements and their fit is guaranteed.
Legacy of Excellence in Manufacturing Recruitment
Goldbeck Recruiting was founded in 1997 to address recruitment needs for clients in the Canadian manufacturing industry—so we mean it when we say that Goldbeck is a manufacturing recruitment agency. Goldbeck was, in fact, built on the manufacturing industry. Today, related sectors make up approximately 23% of our current job placements—and they are some of our favourites. Having started out in the manufacturing recruitment sphere, CEO Henry Goldbeck and the rest of the Goldbeck team have developed long lasting, collegial relationships with our clients in manufacturing, often helping to build out entire teams over the course of years. Our track record supporting our clients in the manufacturing and operations sphere speaks for our past successes and commitment to excellence, but it also speaks to our goals for the future. Building up such strong relationships in the manufacturing and operations industries, diverse as they are, has poised us to continue serving industry recruitment needs better now than ever before.
Objective-driven Hiring Methodologies
Although sectors in manufacturing are quite diverse, Goldbeck Recruiting has established itself as a leader in managerial and specialist placements for transportation and logistics, production, human resources, and engineering. Of such placements, Goldbeck has supported clients for a variety of sectors, including food production, building supplies, and civil or commercial industrial manufacturing. Creating relationships with companies and organizations across these sectors has granted our team a holistic view of the nuances involved in hiring for manufacturing positions. As such, whether we're working as plant management recruiters, manufacturing human resources recruiters, or transportation and logistics recruiters, our team develops a purpose-built recruitment strategy to locate your ideal candidate. All job boards are not created equal and all candidates are not created equal; a careful and discerning process is required to lock in the best candidates.
Best Manufacturing and Operations Recruitment Agency
At Goldbeck Recruiting, we made our name recruiting in a landscape very different than the one that faces manufacturing and operations today. The business landscape has changed and what is required from top talent has shifted in accordance. In the plant, technology has revolutionized the practical matters of management and even supervision; in manufacturing and operations human resources, there's greater need for expert people management skills and strategy than ever before. With every passing year, it becomes clear that there's more than one right way to succeed in the manufacturing and operations business—and this is the notion we take forward into hiring. Whether we're recruiting for manufacturing in pulp and paper or for supply chain support in consumer and household goods, it's necessary to take a unique approach guided by the specific requirements of your company needs.
But just as the business landscape has changed since we first started out as a manufacturing and operations agency, so too have our own tools and processes.
Our Commitment to Your Success
More than ever, it's crucial for us as recruiters to focus on the very unique requirements of each placement inquiry. We've hired for dozens of plant managers in the past—but every new inquiry requires a fresh, purpose-built approach to ensure your candidate fits your role. Hiring two logistics engineers in manufacturing, for example, might find two companies very happy with two completely different kinds of candidates. That's the nature of our business and our approach is what makes us so successful at making these kinds of placements.
To this end, we begin with the root values and missions of our client companies to suss out the details of what would make their perfect candidate. Our consultants will meet with you to have these discussions early, so we can not only decide together what the role requirements are, but also what kind of personality you're looking for in a hire, or what kind of goals and growth you feel capable of nurturing in new team members. Having this information ensures that we're in the best position possible to locate your ideal hire and to successfully place them. Because, lest we forget, recruitment is a two-way street; having a firm handle on your company values means we can better illustrate to candidates why they should want to work for you.
Finding the Perfect Manufacturing Hire
We spend most of our time in the nitty gritty aspects of recruiting: interviewing, conducting aptitude, skill, or personality tests, and working closely with clients to execute the hiring process. We're able to dedicate so much time to the most meaningful parts of recruiting because we use cutting edge technology to do the grunt work for us. So while our process begins by understanding your corporate culture and market positioning, it quickly pivots to culling the crowd. As Howard Schultz once said, "hiring people is an art, not a science, and resumes can't tell you whether someone will fit into a company's culture." By embracing technology like tests, we're able to quickly tell if your candidate is qualified on paper and then we can pursue the real work of ensuring they'd be a perfect fit for your company.
Whether your company provides manufacturing in frozen foods or building supplies, our recruiters will take their time to work closely with you and potential applicants so that only the most qualified are presented.
Our Experience as a Leading Manufacturing & Operations Recruitment Agency in Vancouver
Our manufacturing & operations recruitment team focuses on permanent placements for: production management, plant supervisors, purchasing management, logistics management and more.
As a top manufacturing & operations recruitment firm in Vancouver, Goldbeck has a lot of experience in this area. Here are just a few past job placements that have been covered by our manufacturing & operations recruitment team at Goldbeck:
POSITIONS
Production Management
Plant Management
Manufacturing Management
Plant Supervisor
Operations Management
Plant Management
Facilities Management
Maintenance Supervisor
Plant Supervisor
Supply Chain
Supply Chain Management
Purchasing Management
Shipping & Receiving Supervisor
Materials Supervisor
Logistics Management
Distribution Management
Transportation Management
LOCATIONS
Richmond, BC
Burnaby, BC
Vancouver, BC
Surrey, BC
Victoria, BC
Cowichan, BC
Nanaimo, BC
Williams Lake, BC
Calgary, AB
Edmonton, AB
Edmonton, AB
Regina, SK
Havelock, ON
Burlington, ON
Toronto, ON
Western Canada
Eastern Canada