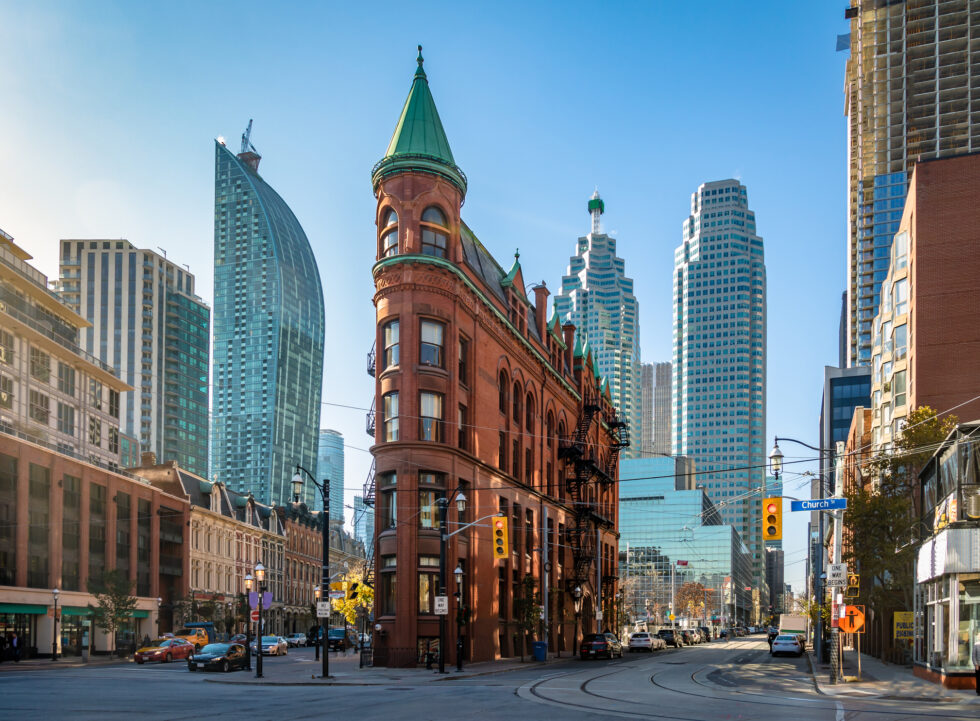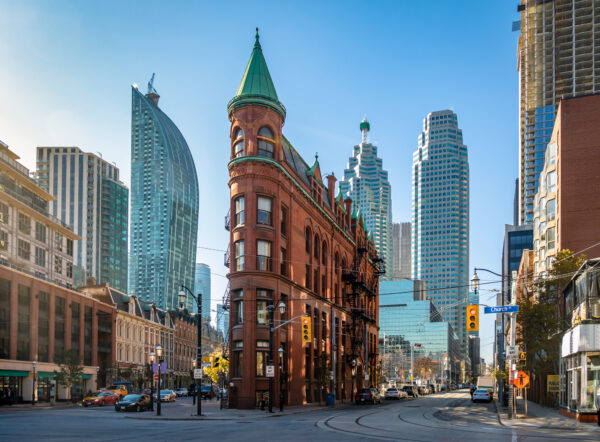 Global Reach
Toronto Recruitment Agency
Expert Recruiting Services in Toronto
Toronto is a unique employment market as Canada's primary commercial and industrial centre. We know the city for its nose-to-the-grindstone work ethic and globally minded multicultural citizens. Recruitment in Toronto and the GTA is extremely competitive and candidates require a tailored approach. 
Intense competition for top talent requires a professional approach and that's what our clients have come to rely on us from; whether it's for a food manufacturing executive in Halton, an insurance sales manager in Adelaide, or production manager in Markham. Goldbeck Recruitment takes a determined, purpose-built approach to recruiting in Toronto, filling critically needed professional and managerial positions with great candidates on a tight timeline. 
Our International Recruitment Process
Goldbeck Recruiting is placing senior positions since 1997 in a variety of specialities and in a variety of markets. Our recruitment process spans regional and international search strategies. A recruiter with expertise in your industry or field will be assigned to your talent search and only qualified candidates will be shortlisted. Prescreening interviews can be done via telephone or online with potential candidates until a selection is made for a face-to-face interview.

Our plans for the next couple years involve growth in numerous departments as well as operations and I will certainly involve you in the staffing needs when they arise.
Roman Tomica, First Truck
Innovative Headhunting Firm in Toronto
A prime example of the type of dynamic and creative recruitment required by successful businesses in Toronto can be found in Goldbeck's recruitment partnership with Menard Canada. Menard Canada is a specialty geotechnical contractor operating in Vancouver, Calgary, Toronto, and Montreal with nearly three dozen employees. Menard's legacy, as a member of the Menard Group, is grounded in innovation, including the 1957 invention of the pressuremeter, which revolutionized the geotechnical industry.
Menard inquired with Goldbeck about filling a business development position where the ideal candidate would have robust civil engineering knowledge. Any recruiter worth their salt knows this request to be a challenge from the start; not only is this a niche combination but Canada is facing a skilled labour shortage in precisely these arenas. So, Goldbeck had to get creative.
Working as engineering recruiters in Toronto, Goldbeck's team recognized the imminent value of searching for candidates with transferable skills. Eventually, the Menard team settled on talent hand selected by Goldbeck—not with civil engineering experience, but construction experience. This candidate had demonstrated the ability to recycle their in-depth construction knowledge into an innovative perspective in civil engineering.
As a team, Goldbeck and Menard have continued to fill more positions across the country.
Taking risks in recruitment is a crucial part of building out a high performance team. Thinking outside the box is a specialty of the Goldbeck Team whose recruiters rely on their varied experiences to suggest unexpected, but highly skilled, candidates. As proven by Goldbeck's partnership with Menard, fortune favours the bold.
Executive Recruiters in Toronto
This ethos is applicable across industries. Whether Goldbeck is operating in sales recruitment, or as engineering recruiters in Toronto, even in sectors requiring insurance recruiters in Toronto, the Goldbeck team returns to the premise of solving difficult recruitment problems by thinking outside the box. 
Nowhere is this strategy more applicable than when Goldbeck is mobilized as executive recruiters in Toronto where they are accustomed to handling placements for high profile roles. Toronto is a world class city, often home to HQs at the helm of multinational business operations. From marketing to sales to construction—like Menard—or from not-for-profits seeking leadership to life sciences needing pharmaceutical recruiters in Toronto, the stakes are high. 
This is why Goldbeck takes a strategic approach to executive searches, including thoughtfully approaching talent that may not be actively seeking new work. With a network as vast as Goldbeck's—linked up with NPAWorldwide Recruitment Network, St-Armour and Associates, and Merc Saudi—the team is able to locate the best of suitable candidates and strategically market your position to them. Goldbeck's clients don't ever have to settle. In fact, the team is so sure they'll find the perfect match, Goldbeck instated its perfect fit guarantee.
Our Global Recruitment Process
Goldbeck is very pleased to offer integrated recruitment solutions that draw on decades of experience, strong industry knowledge and relationships, and cutting edge technology designed to place top talent. Embracing this modern mix of extensive experience and new tech enables the Goldbeck team to reach qualified candidates whether they're here in Canada or currently abroad. When it comes to sourcing the best candidates for Toronto's world class businesses, considering talent from both within Canada and beyond is only logical. 
The team works within several areas of expertise. These include sales, marketing, human resources management and recruitment, engineering, life sciences, construction, manufacturing and operations, natural resources management, not-for-profit, accounting, and executive search. It's a robust offering from a highly capable team. In every single case, Goldbeck has developed global networks to help you find the perfect candidate for your role. Want to keep things local? We'll find the best of the best anywhere. But you can rest assured that Goldbeck won't let borders impede your recruitment needs.
Expert Human Resources Recruitment Support
Goldbeck is extremely proud to have developed strong relationships with expert human resources consultants over the last twenty-five years. Recruitment is made straightforward and more efficient with the input of a skilled HR professional, especially in roles that are particularly niche or require skill transferability. Returning to Goldbeck's Menard case study, for example, Goldbeck, as engineering headhunters in Toronto, partnered with an HR expert whose strategies encouraged the comparison of candidates skilled in civil engineering and construction. 
Combining recruitment with human resources makes complicated recruitment campaigns seem simple. Goldbeck recognizes that the demands of positions across industries can vary wildly, but their HR experts are prepared with market knowledge and key performance indicators to help interview and ultimately place the right candidate with speed. Sales recruiters in Toronto necessarily operate differently than engineering headhunters in Toronto, just as pharmaceutical recruiters in Toronto seek talent differently than banking recruitment agencies in Toronto. Same city, very different requirements—even for what may seem like similar roles. By partnering with HR experts to assist the recruitment process, Goldbeck is able to take a highly nuanced and purpose-built approach to locating, interviewing, and placing your next hire. And that's a guarantee. 
Recruiting for the next generation of leaders in Canadian business and industry is no small task. But with over twenty years of experience—and a serious rolodex filled with high calibre talent—Goldbeck Recruitment has the formula.