Related:


Surviving a Second Wave for Non-Essential Businesses

As a second wave of Covid-19 lockdowns loom, non-essential businesses look to remain productive or, in some cases, solvent. Still reeling from spring shutdowns and ... Read more

Read More
In November, Statcan reported an increase in employment by a modest 0.3%, or 62,000, to a total of 18,616,000.[1] In kind, November saw a corresponding dip in unemployment, by -0.4%, to a total of 8.5% unemployment.[1] While modest compared with explosive recovery earlier in the summer, this month's figures reflect a significant increase over the forecast. It may be nerve-wracking to see job numbers begin to slow, especially in the middle of another COVID-19 surge, but it's important to remember that employment growth would always eventually plateau.
The most jobs were added in British Columbia, Ontario, and the four Atlantic provinces.[1]
IN THIS REPORT: We talk to Dimitri Sigounas about how busy they are at Evripos, a commercial janitorial firm, below.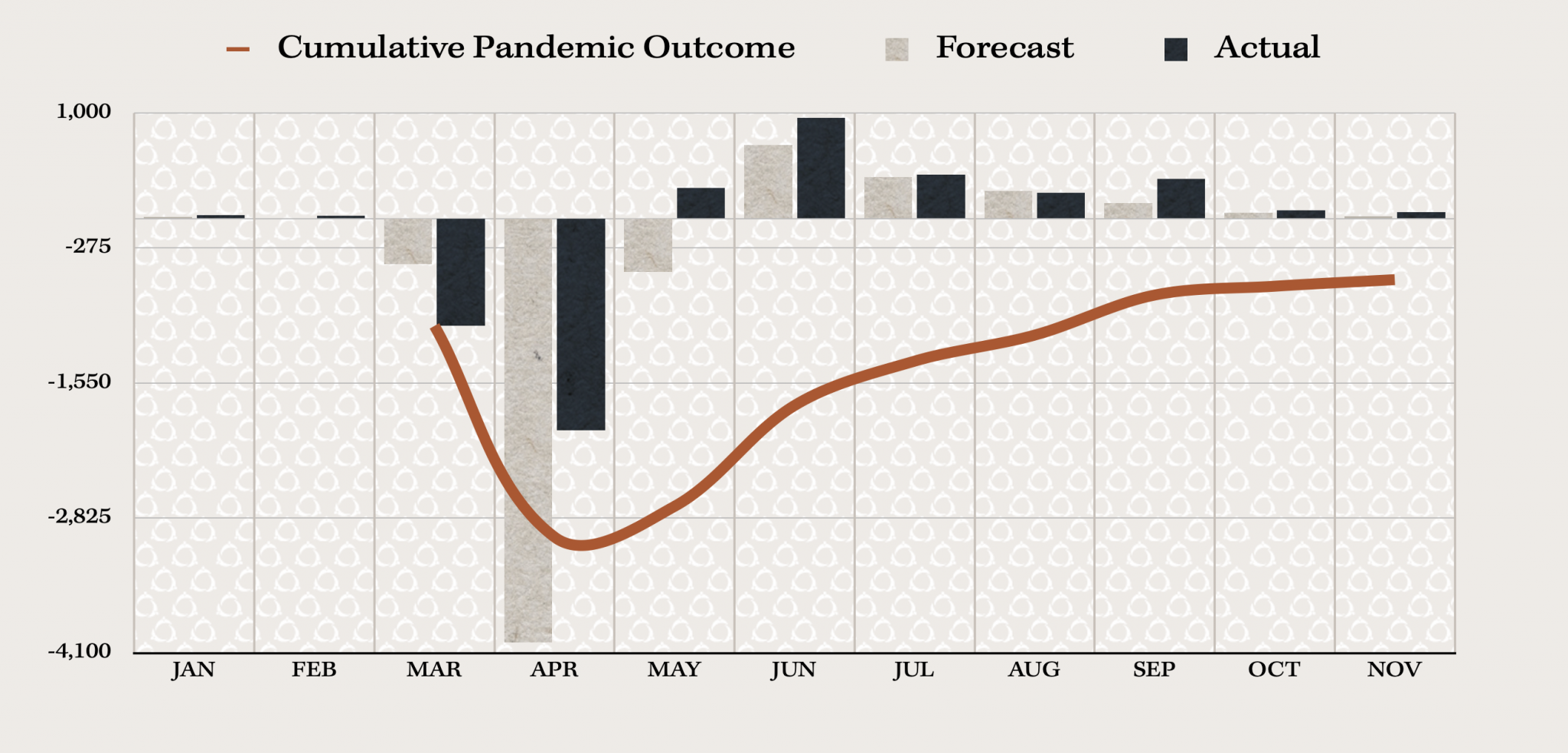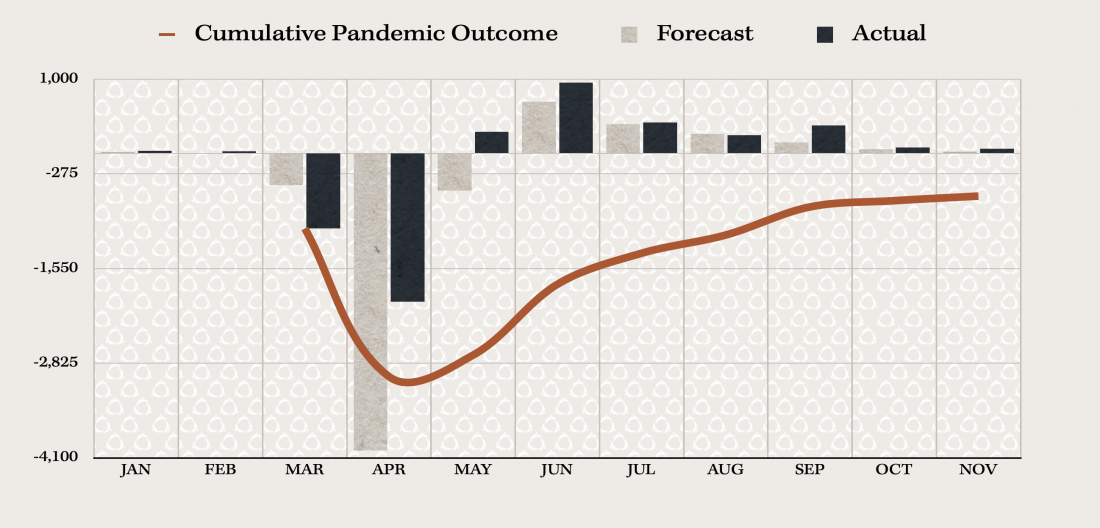 For more insight, the breakdown of jobs added last month is revealing. November saw a 0.7% increase in full time employment, while part time employment saw no change.[1] These gains in full time work occurred simultaneously with a nationwide increase in working from home for the second month in a row. 4.6 million Canadians worked from home in November. Meanwhile, popular part time jobs like the food service industry fell by 2.4%, following a similar decline in October.[1]
"We are beginning to see proof of the K-shaped economic recovery that economists warned about earlier this year," says Goldbeck Recruiting President Henry Goldbeck. "This will likely be clear in the kinds of jobs created in the next few months. Our clients are proceeding with highly skilled, high ranking positions, but the same is less true nationally for entry level hires."[2]
K Shaped Economy Beginning to Take Shape
"I anticipate we will see this trend continue," says Goldbeck, of the two-pronged, two-speed economic recovery Canada is beginning to manifest.[2] A K-shaped economy refers to economic activity which follows the two "arms" of the K, wherein one part of the economy recovers on an upward trajectory while the other part of the economy trends downward.
"I think that students, new graduates, and people making career changes are going to have a difficult time procuring satisfying work in the coming months as a result of this trend," says Goldbeck.[2]
Still, employers continue to search for their Purple Unicorns among the many job searchers—1.5 million in November—across Canada.[1] Securing high quality candidates remains difficult, as people demonstrate consistent reticence to switch jobs in is perceived, still, as an uncertain time. As such, while employers continue to have the upper hand in the market, many in the hiring process may find securing preferred candidates more challenging. "Firms hiring for high level jobs in certain industries may actually find a labour shortage upon them," says Goldbeck.[2]
Companies Demonstrating Corporate Optimism With Vaccine on Horizon
Despite the odd currents underlying the tides of employment and industry in Canada, companies across the nation are demonstrating corporate optimism. "With the second wave of COVID-19, we haven't seen any slowdown in inquiries or placements from our clients. Everyone is moving ahead with their strategic hires," says Goldbeck. "We first noticed this trend in early September—companies have decided that, with the virus here to stay, they must figure out how to thrive even in uncertain times."[2]
This is precisely the case, says Dimitri Sigounas, Director of Development and Strategic Operations at Evripos Janitorial Services Ltd.
"Because of the need for such careful sanitation in places like restaurants and bars, we're getting a lot more interest." As the service industry pivots, companies like Evripos are in high demand and, as such, talented, high quality workers are needed. "It's unfortunate that so many people found themselves out of work this year and we've been pleased to hire those qualified candidates into stable work now that businesses are more stable themselves."[3]
"There remains a lot of uncertainty out there," Sigounas says, "but, especially in these fields which are quote-unquote 'manual labour,' we're seeing really unprecedented levels of demand, security, and competitive compensation."[3]
For construction, forestry and lumber, engineering, janitorial, and infrastructure, employment growth continues.[2] This trend, especially with a vaccine on the horizon, shows no sign of slowing.[1] The changing administration south of the border may also embolden businesses in Canada to plan on a less volatile future. "The market is adjusting itself," says Sigounas.[3]
"The real question on my mind pertains to this K-shaped recovery," says Goldbeck. "How is that going to play out over the next year? Without careful economic management of two-speed growth like this, Canada could see some serious fallout."
Cited
1 Statistics Canada. "Labour Force Survey, November 2020." Accessed December 4, 2020. https://www150.statcan.gc.ca/n1/daily-quotidien/201204/dq201204a-eng.htm.
2 Personal communication between Henry Goldbeck and Rose Agency, December 2020.
3 Personal communication between Dimitri Sigounas and Rose Agency, December 2020.