Related:


Determining Compensation for Not for Profit Employees

How should NFPs compensate their employees and leaders? Too little will hinder recruitment and retention, while too much poses a PR threat.

Read More
As recruiters, Goldbeck has had a front row seat as candidates, spurred on by the pandemic and remote working arrangements, seek more meaningful, personally-aligned employment. The past few years have pushed some to consider a more altruistic career path. In this regard, the not-for-profit sector presents an appealing possibility. The concept of a better work atmosphere proves alluring, as does the prospect of experiencing the fulfilment that comes from making a difference in the world. While there are many differences between the for-profit and not-for-profit sectors, there are also similarities. Misconceptions abound as well.
So what's it really like to work at a not-for-profit?
To help shed light upon the sector, its challenges, and its rewards, we spoke with five professionals who have taken on significant roles within their not-for-profit organizations.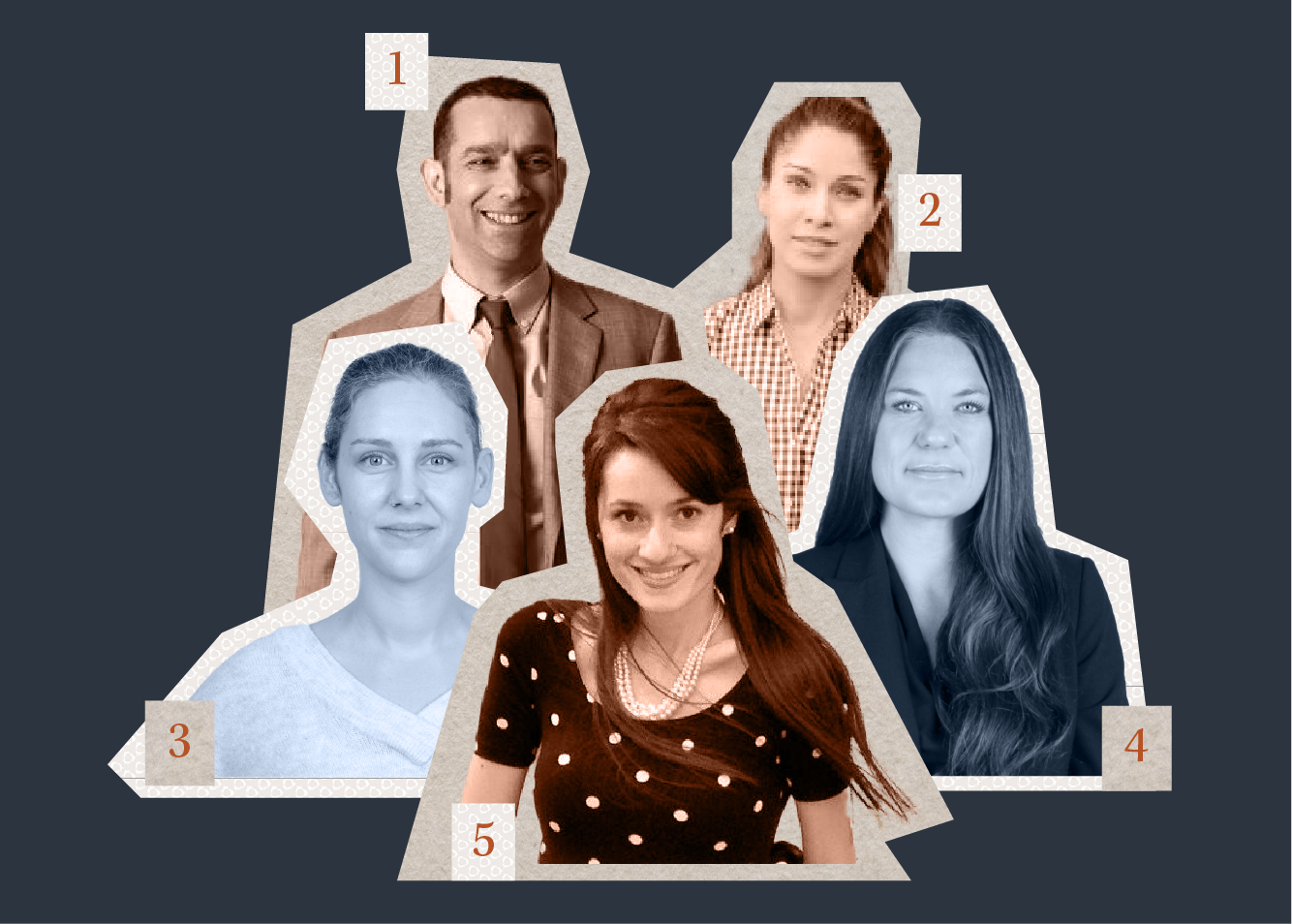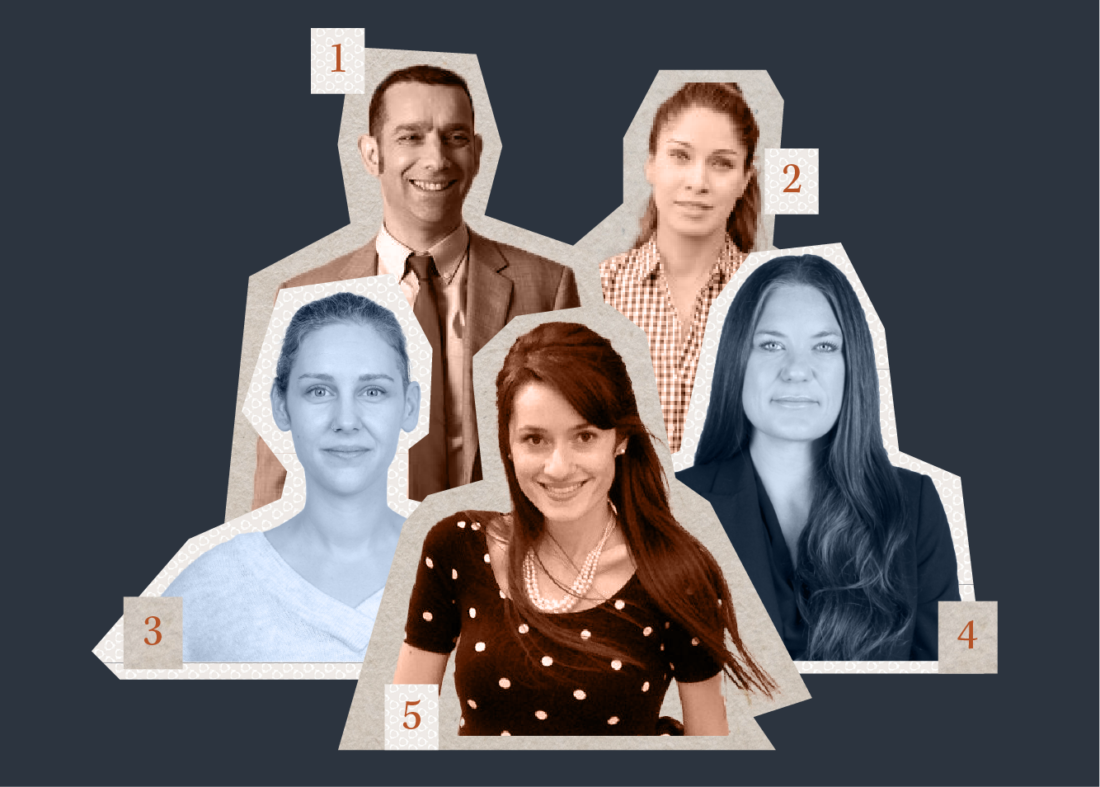 Jonathan Oldman is CEO of ISS of BC, a provider of immigrant services.
Jasveen Masaun is Director, Finance Services at Plan International Canada
Katie Koncan is Acting Director of Development at First United
Amanda Burrows is Acting Executive Director at First United, an organization that provides community services to the population of Vancouver's Downtown Eastside.
Mary Anne Perta is Senior Manager, Recurring Gifts & Mid-Tier at Plan International Canada, a member of a global organization dedicated to advancing children's rights and equality for girls.
"I've Worn Numerous Hats": Variety and Opportunity at Not-for-Profits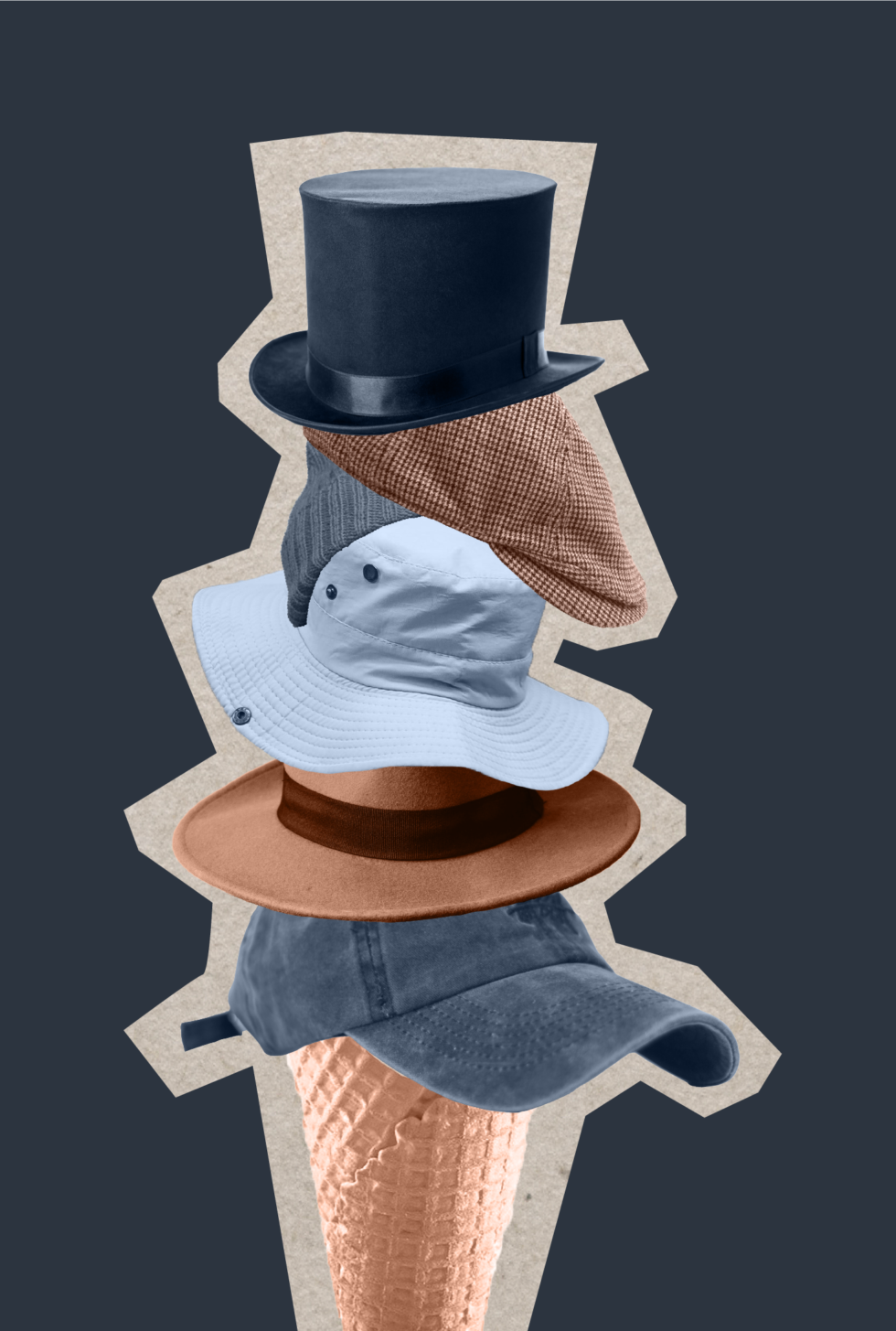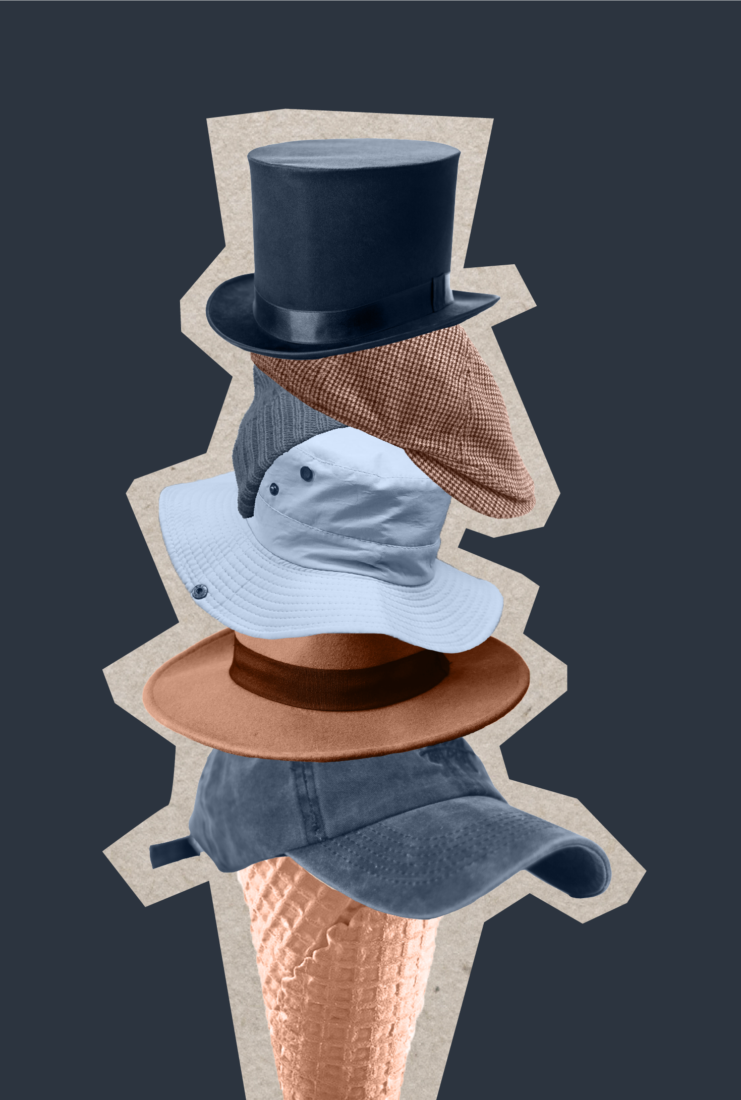 Challenge and opportunity are often two sides of the same coin and several of our not-for-profit professionals spoke about the variety of tasks that present themselves in this sector.
"I think there are huge learning and development opportunities because, at least at Plan International Canada, there are a lot of projects happening at one time. The ability to either wear multiple hats or get involved with different teams really broadens your perspective and allows an individual to learn about different areas of the business."– Mary Anne Perta, Plan International Canada
Far from siloed, the various tasks of the marketing function are often tackled collaboratively.
"Within a given week you're able to collaborate with subject matter experts, working on analytics and data segmentation, research, creative concept reviews, digital marketing, and more. It exposes you to different types of skills and presents different opportunities to get involved with." -Mary Anne Perta
Her colleague Jasveen Masaun offers a similar report from a finance perspective.
"[Plan International Canada]'s leadership has maintained that there's no hierarchy, so various business units work together in tandem, as a whole unit. In terms of professional growth, I've grown from a Senior Accountant to a Finance Manager, to a Senior Manager, and now to a Director of Finance Services. I've worn numerous hats throughout these six years, widened my skill set, and learned how to pitch ideas in a room of leaders and mentors, while contributing to the cause." – Jasveen Masaun, Plan International Canada
According to Masaun, fortune favours those who take initiative.
"I think that when you're wearing multiple hats and networking with various business units within an organization, you're unquestionably learning more. That goes for anything in life.
My advice is to be available and willing to learn. Moreover, be open to challenges because, at least at Plan International Canada, there are a lot of mentors ready to provide their support and guidance to like-minded colleagues pursuing career growth. " – Jasveen Masaun
"At the Same Level as Amazon": Communications, User Experience, and Accounting for Impact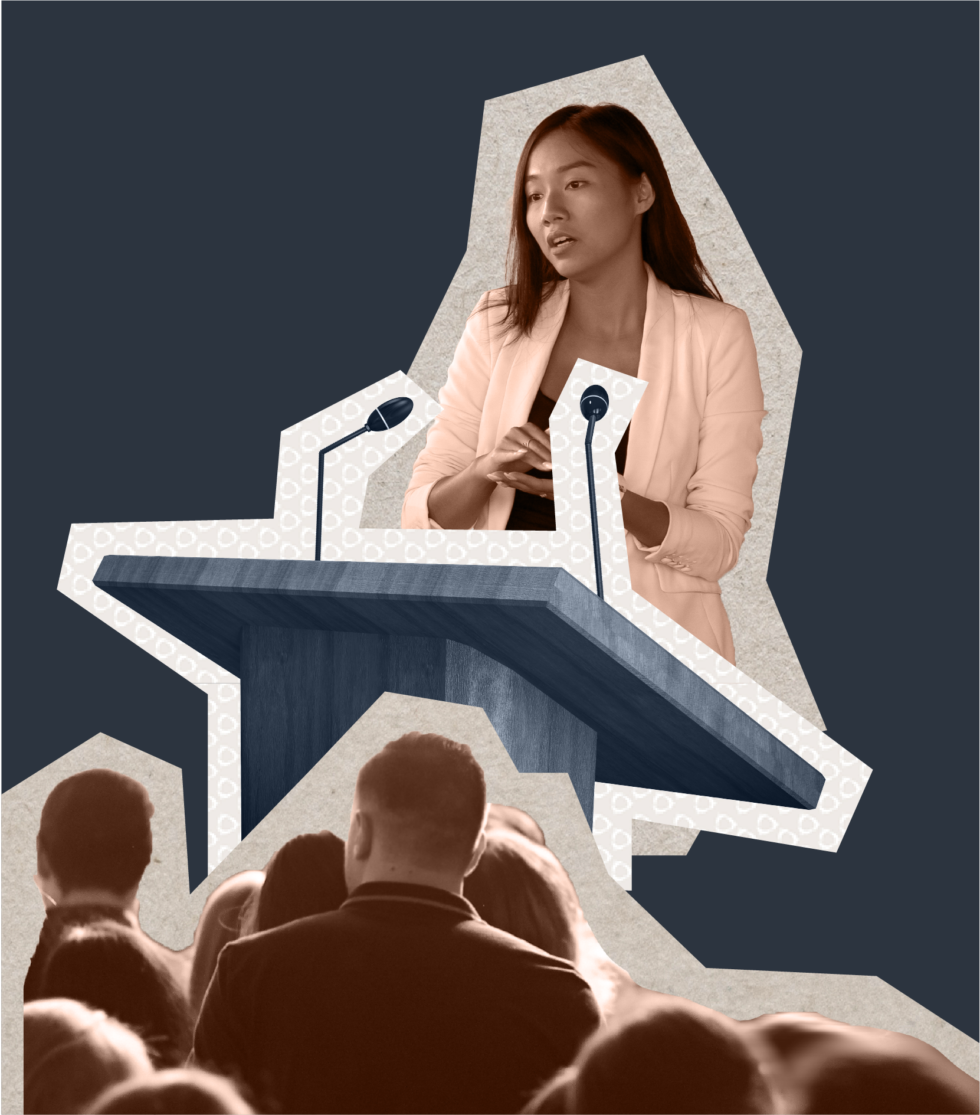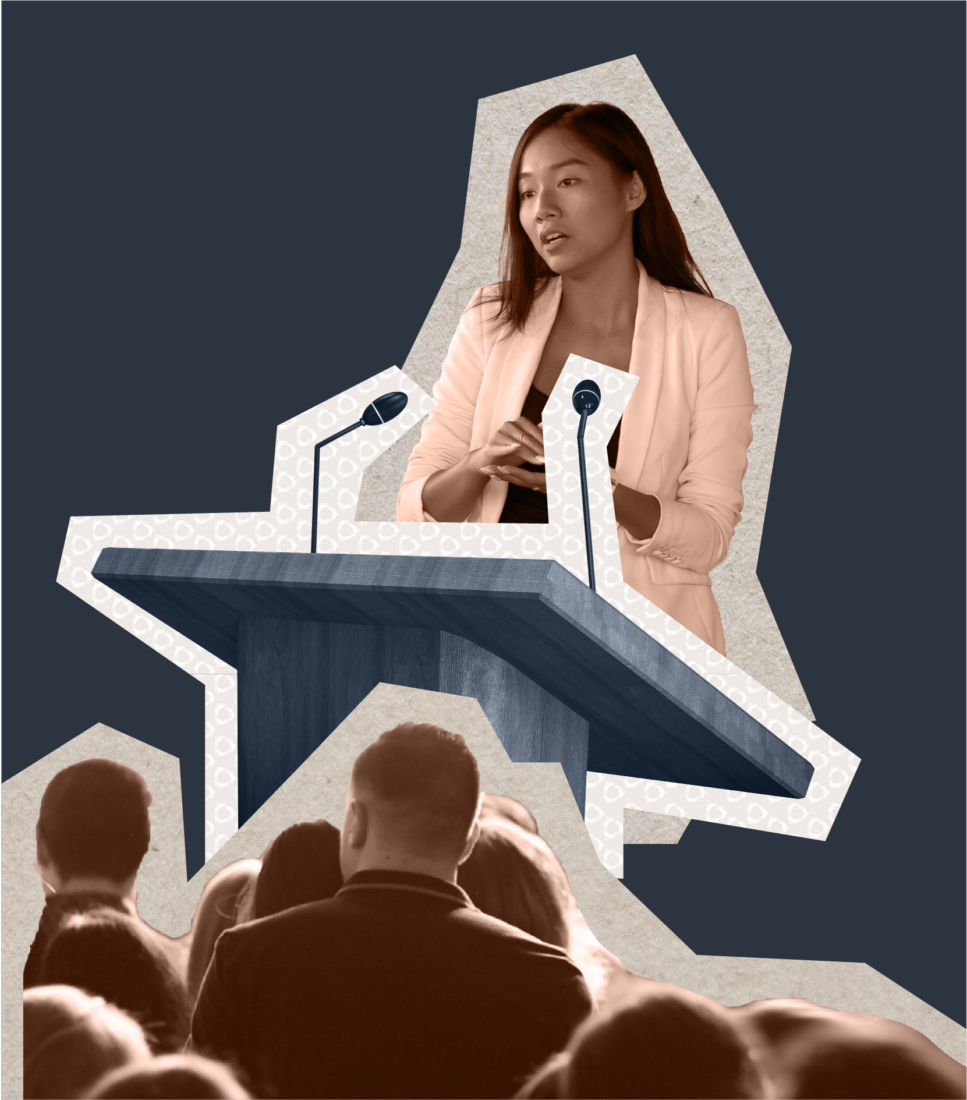 While donors are motivated by philanthropy, that doesn't mean that they can be taken for granted. Not-for-profit organizations are tasked with running high level communications campaigns and events to engage supporters, providing detailed accounting to illustrate impact, and offering a seamless user experience to all stakeholders.
"Our strategies and our tactics don't look identical to the private sector, but I'm not selling a product, I'm engaging you to make the world a better place. Yes, there's an exchange of money there, but it is fundamentally different – it's about how to inspire and keep people engaged long-term."
"One challenge is differentiating ourselves from other service providers in the Downtown Eastside. I think anybody who lives in Vancouver can very obviously see the challenges that the Downtown Eastside faces. It's common knowledge that we have food banks, shelters, and a variety of front line organizations that are serving this population, so how is First United different from that? It's not about being better than any of the other organizations, but what's our unique stake?" – Katie Koncan, First United
"Our donor base is not a monolith and it's really important to be mindful of that in terms of delivering onboarding and annual journeys that are personalized. We share statistics, stories, videos, and various types of content that appeal to different types of individuals."
"With our holiday giving campaign, once one year ends, the next day we're planning for the next year. That's a highly integrated project that touches almost every single team in the organization. There's a mailed catalogue, a robust digital marketing strategy, a telemarketing component, and a big email journey with the same overarching ask. "
"People have an expectation that a not-for-profit will deliver experiences that are at the same level as an Amazon shopping experience, or another corporation, so it's a challenge to deliver exceptional experiences, cost efficiently." – Mary Anne Perta
While those in the private sector are primarily judged on returns, not-for-profit organizations must account for impact, which can be less tangible. Showing donors bang for their buck is a matter of good performance, accounting, and communications.
"Governance and transparency are very important in our industry. We recognize that it's our duty to be as effective and efficient as possible, while also being accountable to our stakeholders. This includes everything from operational and administrative costs, to implementation, and measuring and reporting on impact."
"Plan International Canada is accountable to our donors and our stakeholders, and we share information publicly through our statutory reporting , such as through our Annual Review. " – Jasveen Masaun
"I think that the not-for-profit sector often gets tagged with questions about administrative overhead, as if that is somehow separate from delivering good service to people.
I think that perhaps in the last two years people have come to understand that investment in digital capacity and digital transformation is not a luxury. It's not an administrative overhead cost, it's core to being able to deliver really good service to people as they change and evolve the way that they consume and use community services." – Jonathan Oldman, ISS of BC
"I Really Feel Seen as an Individual": Workplace Culture at Not-for-Profits
Not-for-profits vary, of course, in terms of workplace culture, but several of those we spoke to reported positive workplace environments. Working in the not-for-profit sector is no picnic (more on that later), but there is often an emphasis on employee wellbeing that makes the job more desirable.
"I have witnessed a huge positive shift in culture. There's a greater focus on employee wellness, work-life balance, and really prioritizing the individual. I honestly and truly feel supported by my Director and other leaders across the organization. I really feel seen as an individual."
"Our Talent & Culture team has instituted some optional meditation sessions, yoga sessions, stretch breaks during meetings, and other wellness initiatives. I think it starts at the top down, from our CEO, in terms of prioritizing wellbeing and really recognizing that we bring our whole selves to work. We are very much encouraged to truly shut down at the end of the day, and to establish key boundaries between work and life." – Mary Anne Perta
As Jonathan Oldman explains, emphasizing a positive employee experience gives ISS of BC a leg up in a competitive recruitment environment.
"It's not just about the work that we do, but how we go about marketing ourselves and being an amazing employer. I believe people want to work in an organization where they feel that they are contributing to something important, where they feel like they're part of a team, and that they are valued and respected as individuals. I think that recipe for a secret sauce has not changed." – Jonathan Oldman
"Because the charitable sector typically can't pay as well, we're really great about coming up with additional benefits. More often than not they're non-financial, such as time off, or study leaves." – Katie Koncan
"It's Incredibly Inspiring": Volunteers Becoming Staff at Not-for-Profits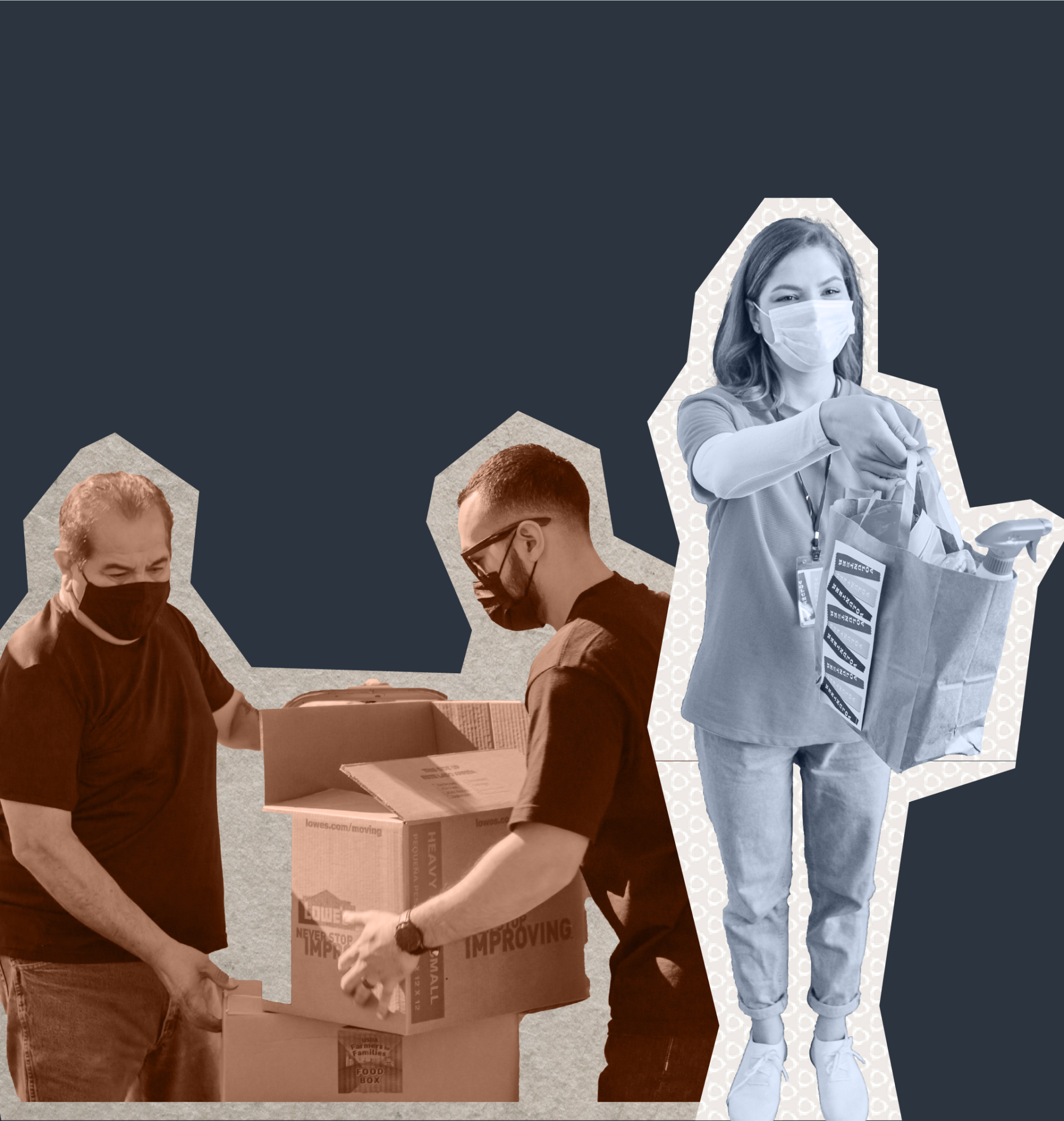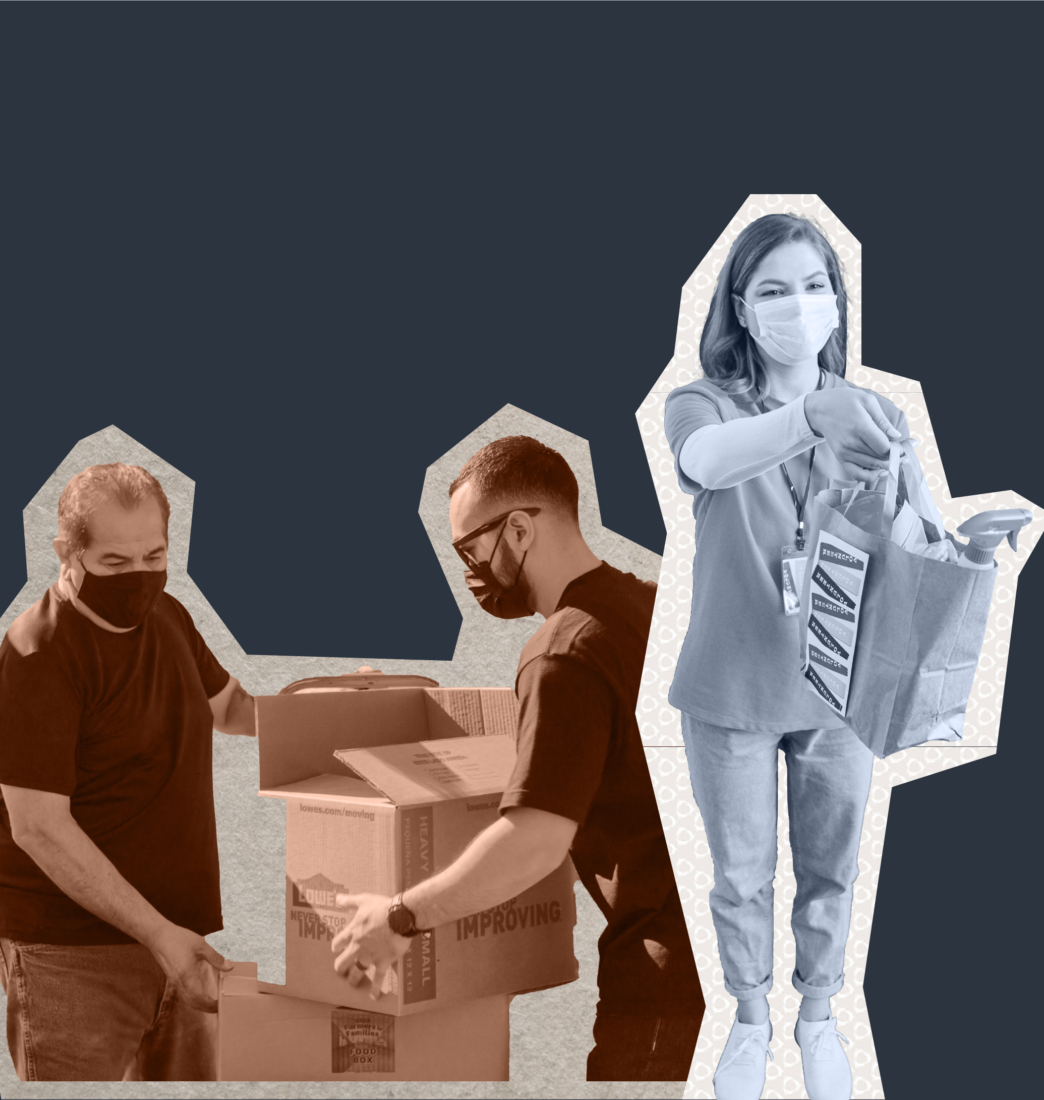 Not-for-profits compete in the same labour market as those in the for profit sector and are always on the lookout for individuals who bring the right mix of aptitude and attitude. A not uncommon practice is for volunteers to make the leap to becoming paid staff.
"We are continuously looking for candidates who bring the right skills, attitudes, hard skills, and soft skills. I've certainly been struck by the number of people who received service or volunteered for our organization as first steps, then saw what we were doing, saw the impact of our work, and how we did that work, who were then motivated to apply for a paid position with us. It's incredibly inspiring." – Jonathan Oldman
Katie Koncan concurs.
"I have seen that at a number of organizations where I've worked. If you have somebody who's been volunteering with you for a little while, it's kind of like they're pre-vetted; you know them, you have a sense of them and their work ethic, and how they engage with the rest of the team." – Katie Koncan
"We're Really Open to Making it Work": Connecting in Person and Digitally with Staff and Stakeholders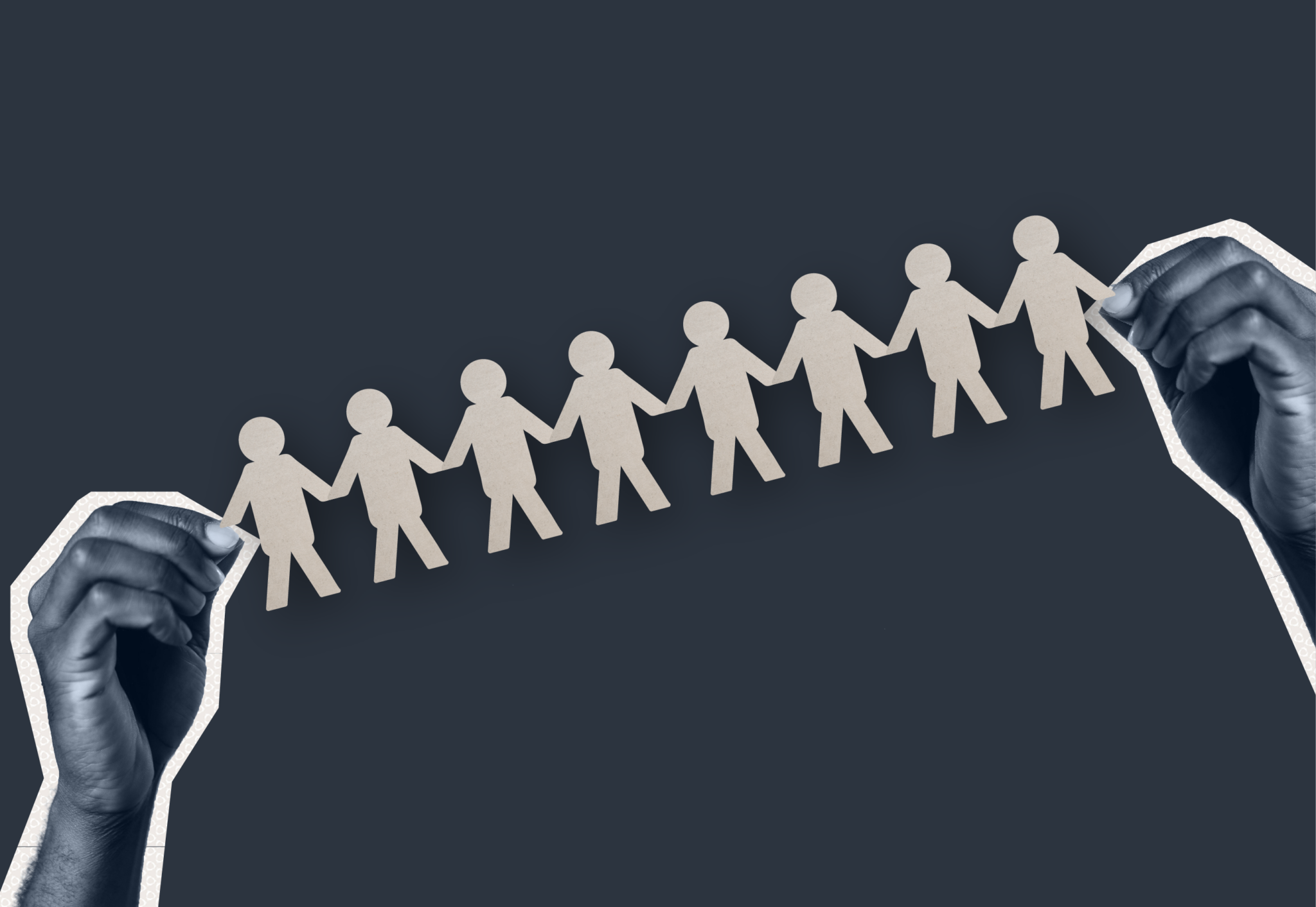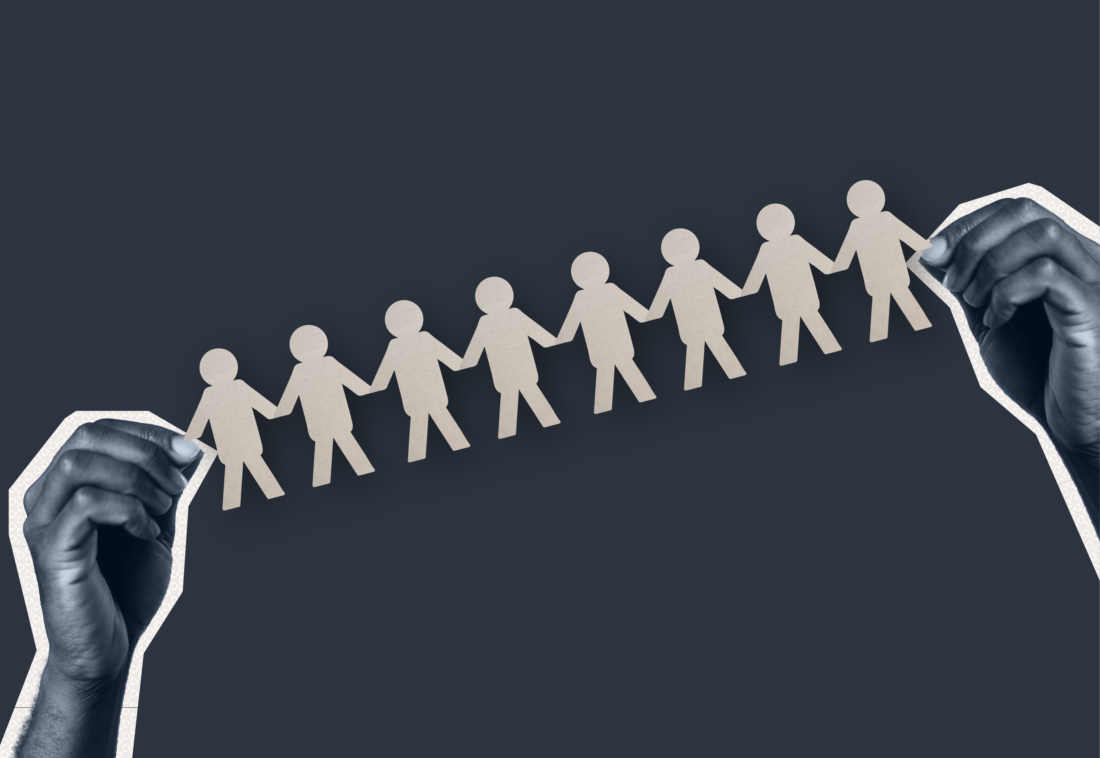 Like everyone else, not-for-profits scrambled to adapt when the pandemic arrived. This meant finding new ways for staff to interact not only with one another, but with clients, donors, and other stakeholders as well.
Amanda Burrows explains that First United has a flexible attitude toward hybrid work arrangements.
"Covid obviously exposed different ways of working. As long as you're productive, you know what you're supposed to be accomplishing, and you still feel connected with your colleagues, whether that happens at home or at the office, we're really open to making it work." – Amanda Burrows, First United
Of course, there are limitations to what can be done virtually. Given the nature of the services that First United provides to community members, some staff are needed on site. "Our frontline staff have to always be there, 24/7," Burrows explains.
Staying engaged with donors is a pivotal part of success for not-for-profits and this, too, has evolved.
"We have to engage and talk to our donors. Typically in the 'before times' we would be going out for a lot of coffee meetings. We all pivoted to digital and I loved it."
"It's no secret that we have an ageing population and with that comes mobility challenges. Virtual meetings allow us to address these challenges without losing the face-to-face aspect. Seeing someone, even on a screen, allows us to pick up on social cues and, frankly, being able to put a face to a name is head and shoulders above talking on the phone. It helps to build trust and those relationships that are really critical." – Katie Koncan
Events are an important component of fundraising as well, which forced not-for-profits to get creative during lockdowns. Virtual events and other means of remote engagement became commonplace. While many of these were successful, there is something to be said for in-person engagement. First United holds an annual golf tournament which had to be cancelled in 2020 and altered for safety in 2021. Koncan is happy to report that the 2022 version will be business as usual.
"On May 30 we're hosting our tournament again and it will look just like it did before. The excitement is incredible! People have been itching for this opportunity to get back in person again and actually meet a lot of the new staff who are involved. I think it'll blow the socks off of previous years." – Katie Koncan
"We Don't Want to Do It in a Voyeuristic Way": Decolonizing Philanthropy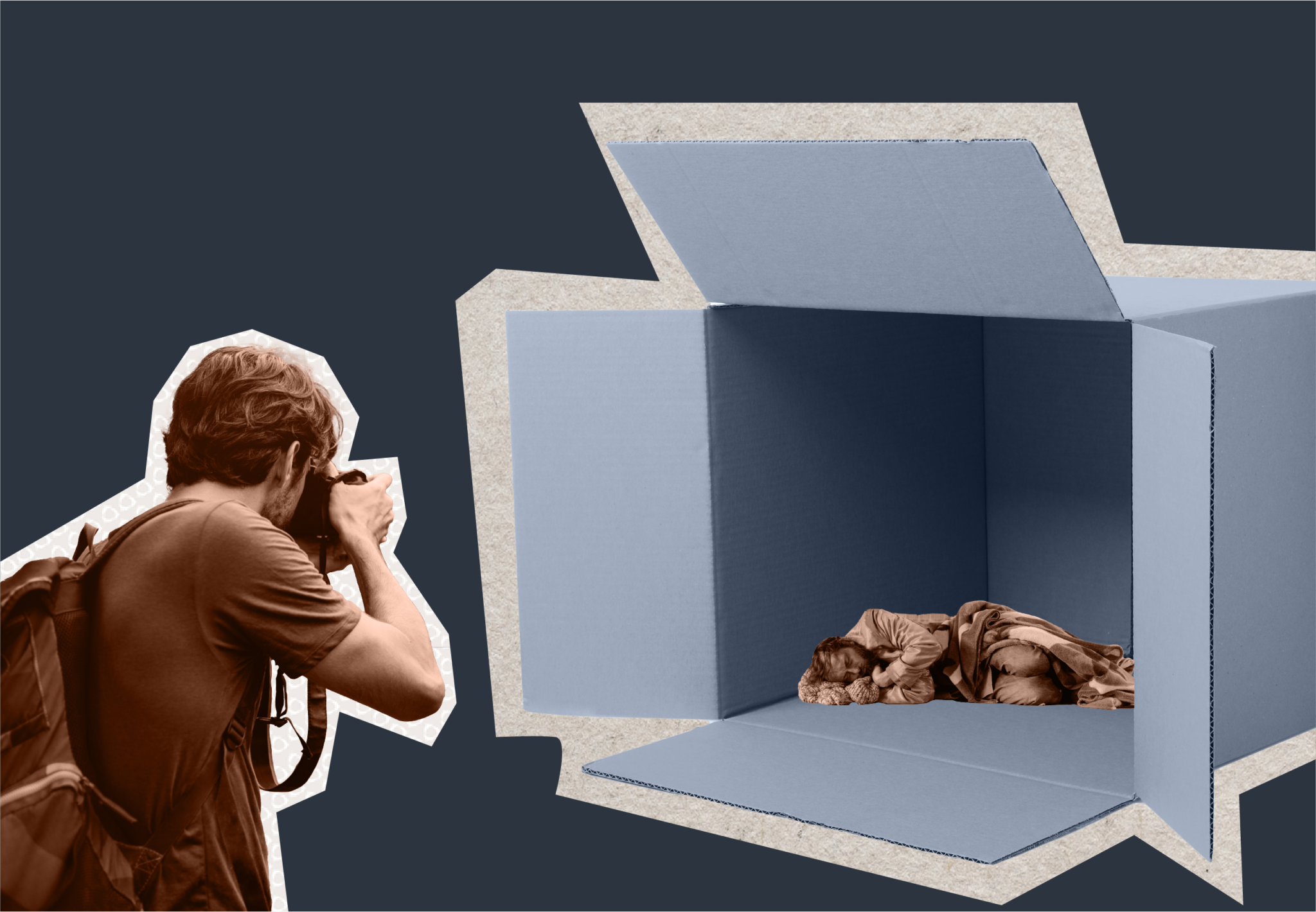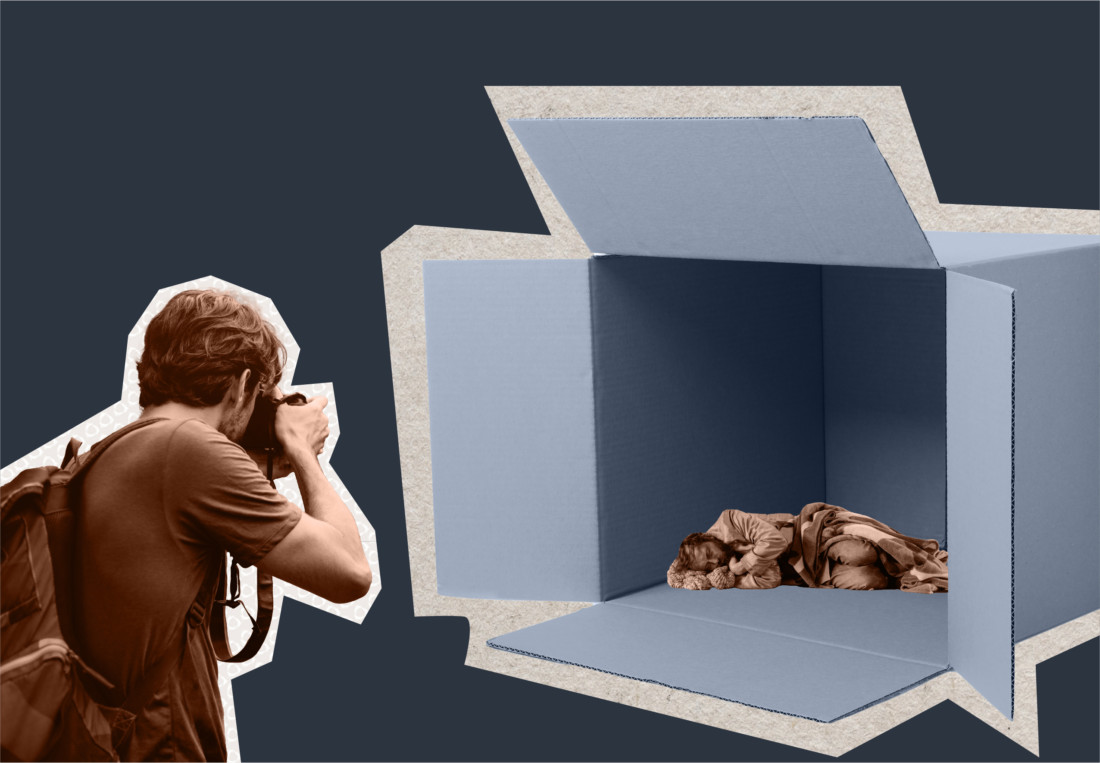 First United's Amanda Burrows spoke about efforts in the not-for-profit sector to change attitudes about philanthropy.
"Because we're in this sector together, trying to address social problems, we also need to put a mirror up to our own work as well, when we're in these communities. We're trying to expand the scope of what it means to work in the charitable sector and to serve."

"We no longer will name anything in our building after donors, which is pretty provocative in the fundraising philanthropy scene. We try not to do hierarchical recognition of donors who give more. We like to celebrate with somebody who gives relative to what they can give. We do want events and engagement and to bring awareness into mobilization about making changes in the community, but we don't want to do it in a voyeuristic way, or with a 'saviour complex', as it's often called." – Amanda Burrows
"This is Not a Place Where You Put Your Feet Up": Challenges and Misconceptions in Not-for-Profits
Many employees who leave the corporate world to work in the not-for-profit sector do so under the misconception that it will be less of a grind or that they're bringing in particularly special skills or work ethic. The professionals we spoke with have other news.
"There's a perception that the not-for-profit world is easier; that it might be less challenging or involve less work than the corporate world. That has not been my experience." – Mary Anne Perta
"When I was originally hired at Plan International Canada, the VP of Finance said to me, 'I want you to know that this is a very complex organization. This is not a place where you put your feet up.' I loved that statement at the time, and still believe it to be true, because the not-for-profit world isn't 'easier' or less challenging than the for-profit world. We face many similar challenges like organizing internal and external processes, sustaining digital infrastructure, but also acquiring, retaining and engaging donors, and working toward our global focus on children's rights and girls' equality around the world." – Jasveen Masaun
"The non-profit sector in Canada represents 8% of the GDP, which is more than oil, gas, mining extraction, and more than retail. We're tasked with solving environmental problems, addressing social issues and arts and culture, understanding the human condition, animal rights, justice, climate, and you can go on and on and on. Meanwhile we are constantly restrained by the lack of resources we have." – Amanda Burrows
Despite the magnitude of many not-for-profits and the level of professionals who run them, some people still arrive from the corporate for-profit sector expecting to save the day.
"There's this idea that people in the private sector know better and they often come into the charitable sector when they're looking for a little bit of a break. 'I'm just going to go and give back and I'm going to impart all of my wisdom and knowledge onto the sad people who are working in charities and are just trying to get by.' This comes up constantly in many, many, different rooms. It's inaccurate and, frankly, it's pretty offensive. We're professionals and we're very good at what we do."
"It's about coming at it with humility; with an openness to learn about what we as a sector have to offer. I should also say that I have learned a lot from colleagues and experts in the private sector as well. It's not that there is no overlap. We can, I think, both learn a lot from each other and I would just encourage everyone to remain open to that." – Katie Koncan
"Not Just a Paycheck": Changing the World at Not-for-Profits
The level of professional competency in the not-for-profit sector rivals that of for-profit organizations, but altruism, too, plays a significant role. Pay structures vary, but professionals could often find greater salaries elsewhere. Our interview panel spoke of the sense of purpose they feel working for their charities.
"There's a strong degree of personal commitment to our work that certainly makes us an attractive place to work for many, many people. A large number of our staff have had their own experience of being a newcomer, immigrant, or even a refugee, and they want to pay forward the support they've been given. There are not many people in our organization for whom this is just another way of finding a paycheck. Everybody needs to be paid and make a living, but a great many people in our sector could be earning more money doing different things." – Jonathan Oldman
"To be the acting executive director [at First United] is not something I take lightly. It's about the community members we serve. I'm very protective of how we portray them, interact, love, and serve." – Amanda Burrows
"The Downtown Eastside was being disproportionally impacted by the pandemic and I was very concerned about that. I really like to give locally, to small to medium sized organizations, where I feel I can make the most impact." – Katie Koncan
"Working for Plan International Canada can give you the opportunity to make a difference, and be a part of creating long-lasting impact. We work with youth, supporters, partners and communities to address the underlying causes of barriers facing girls and vulnerable children around the world. We drive change in practice and policy, and create and sustain impact as thought-leaders. It's an experience that is incredibly humbling and rewarding." – Jasveen Masaun
"At the end of the day you know you're working towards something you believe in, and that you're working collectively with other co-workers who are equally passionate about a specific cause. It's something that really differentiates the corporate world from the not-for-profit world." – Mary Anne Perta
Not-for-profits differ in size, scope, structure, and culture, which makes it impossible to accurately describe the experience of working in the sector in blanket terms.
Having said that, those who are ready for the challenge are likely to be rewarded with ample opportunity in the sector, while also sleeping well at night knowing that their daily efforts are making a positive difference in the lives of so many.
Cited Sources
Personal Communication between Goldbeck Recruiting and Amanda Burrows, Katie Konan, Mary Anne Perta, Jasveen Masaun, and Jonathan Oldman.