In Canada, the construction sector plays an integral role in the economy. Its growth reflects economic health and is responsible for the addition of new jobs to the labour market every year. With thousands of residential, commercial, civil and industrial construction projects across the country queued up for the next several years, construction firms must build out strong teams to handle the demand.
That's where Goldbeck's team of expert recruiters come in. Goldbeck recognizes what makes construction unique: success is contingent upon finding the right core talent. With strong industry ties and decades of experience, finding the right talent is guaranteed.
The Future of HR:
This report reflects on the recent past and apparent future of the Human Resources field through dialogue with professionals with various perspectives in the industry, including a professor and HR students from British Columbia's Simon Fraser University, a professor from the University of British Columbia, and a veteran consultant working across multiple industries to increase efficiency, support and encourage the workforce, and facilitate growth in medium to large enterprises.
Construction Recruitment Case Studies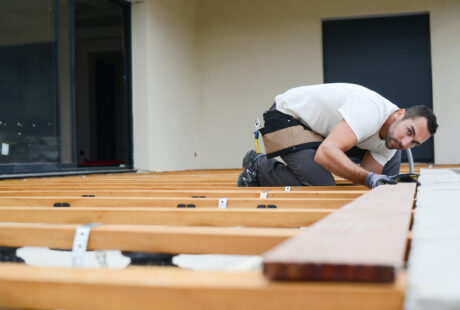 In times of growth, having the right leadership is essential. As Canwel Building Materials continues to expand their…
Read more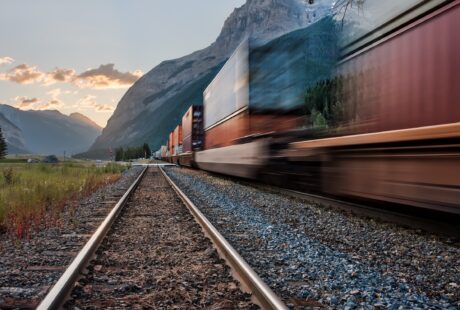 Remcan, a full service national railway contractor, was in need of a Controller who was confident, reliable and…
Read more

Jessica Miles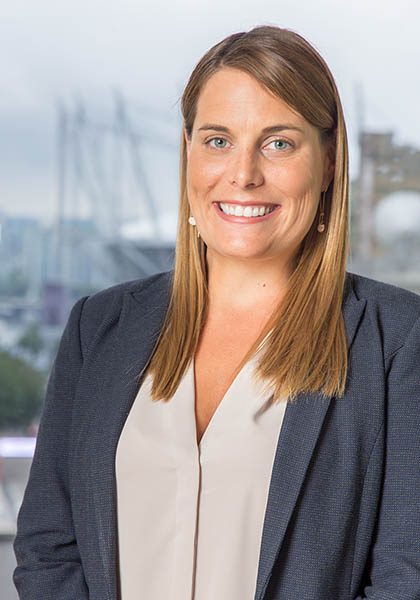 Jessica's thorough approach ensures she'll find the top construction talent that you've been looking for.
Alessia Pagliaroli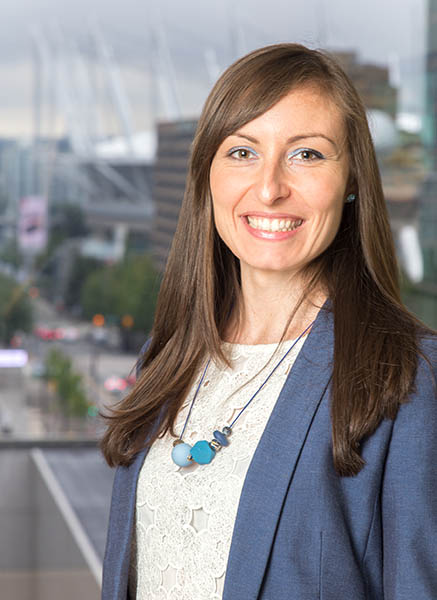 Understanding the inner workings of the construction industry is what makes Alessia excel at making placements in this sector.
Engineering
On site engineers are integral to shepherding a construction project from drawings to realization. Running a safe, efficient, built to last project requires forward thinking problem solvers that can quickly react to the many curveballs every crew faces. The Goldbeck team boasts senior recruiters experienced in recruiting civil, electrical, mechanical, structural and site reliability engineers, and more to fill your team with the expertise it requires.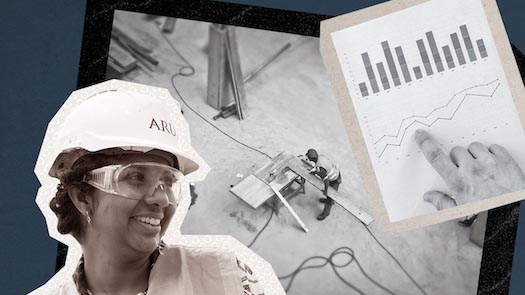 Construction Management
In construction, temporary workers and movement between firms is par for the course. The key to creating a successful firm? Building out a solid construction management core team. Top quality recruiting for site superintendents, project managers, estimators and even recruitment for project coordinators to construction managers is critical to this task.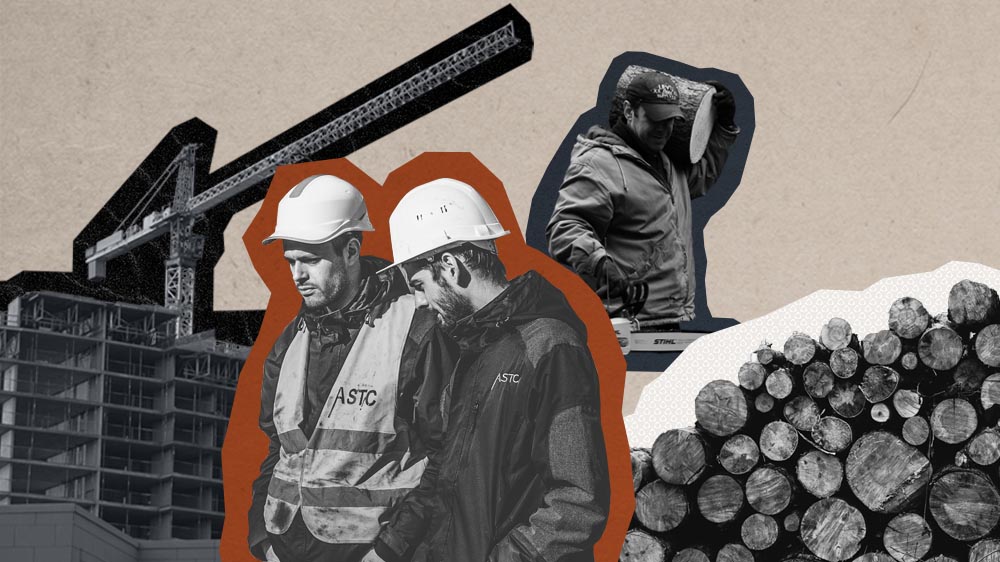 Building Products Sales
Sales of building products are contingent upon the creation of strong relationships and trust. When recruiting for building products sales reps, Goldbeck prioritizes candidates' deep industry and technical product knowledge with interpersonal and business skills to ensure every new client relationship is a lasting one.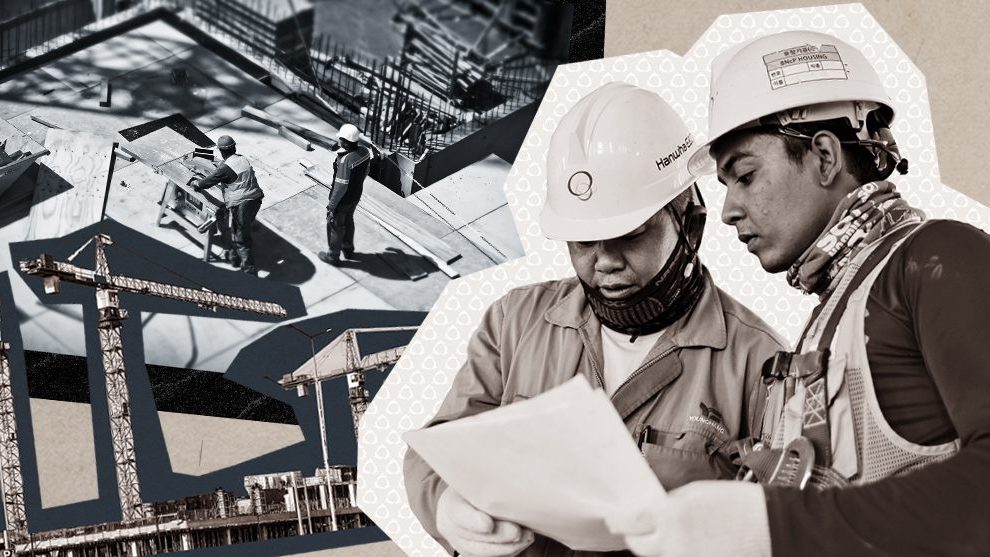 Building Envelope Consulting
Lending specialized expertise, building envelope consultants are integral to many construction projects. As building envelope consultant recruiters in Canada, Goldbeck draws on industry connections to locate and onboard talent with the right niche expertise, even if they're not actively seeking new work.
Global Search Capability
Our search capabilities stretch far beyond Canadian construction recruitment; ask us about our networks of international contruction candidates.
Contingency Recruitment
Our fee is contingent upon our successful placement of the construction candidate that meets your requirements and their fit is guaranteed.
Dynamic Recruitment for the Construction Industry
The Goldbeck team is proud of its track record working as recruiters for the construction industry over the last two decades. Construction is a unique industry because it occupies an integral part of Canada's economy. From new housing starts to civil infrastructure projects or private office works, construction drives capital through the economy and creates jobs at every turn. For much of the economy, along with downstream secondary industries, construction is very much at the centre of it all. For these reasons, the Goldbeck team has come to specialize in placing reliable, high quality talent that blends construction industry knowledge, professionalism, and refined expertise. Goldbeck's strategies create teams that are built to last; the team is so confident in our placements that the fit is guaranteed.

Recruiting for construction can be a remarkably varied endeavour. From engineers to managers, designers and estimators, Goldbeck creates a purpose-built recruitment strategy to locate and onboard talent uniquely suited to the job description and company needs. Goldbeck's demonstrated successes include placing talent such as construction superintendents, construction estimators, site engineers, site reliability engineers, construction project managers, construction designers, and construction project directors. Not only does Goldbeck specialize in placing job site professionals, the team also excels in placing construction specific administrators like recruitments for construction accounting specialists and construction human resources professionals.
Construction Specific Recruiting
Over the years, the Goldbeck team has become well-versed in the nuances of industry specific recruitment. Despite some job titles and, indeed, even job descriptions echoing across industries largely unchanged, construction industry professionals know that construction knowledge is niche knowledge. From construction accounting to construction personnel management, the skills required to bolster the successful operation of a construction firm are totally unique and these skills are best evident in candidates with strong construction experience. From city zoning regulators to building envelope consultants, the stakeholders involved in a given construction project aren't found in any other industry. Therefore, when recruiting for construction, a demonstrable track record of success is the gold standard for every candidate.

When considering recruitment endeavours such as how to hire a construction project manager, these realities must be considered. The job is demanding, but niche, and the fact remains that experience is the best qualifier. It's not always easy to find the perfect candidate; one must often know precisely where to look and who to connect with. With decades of experience and robust networks throughout the construction industry from Vancouver to Halifax, Goldbeck's team can help find that unicorn.
Innovative Recruiting for Construction
Goldbeck is proud to offer recruitment services which integrate support from in-house human resources experts. Goldbeck takes a purpose-built, collaborative approach to refining a job description, compensation packages, and position requirements at the beginning of each placement inquiry to increase the likelihood of landing first choice construction talent. When working as a construction recruitment agency, Goldbeck begins at the very beginning by inquiring about gaps in organizational workforce planning to address the client's long term goals. This process establishes a strong foundation from which to move forward. What are the responsibilities of the site engineer on this specific project, ideally? What traits will they possess that enable them to lead the team? What kind of budget should they have experience working within? Once the team has articulated the ideal candidate, interviews run smoothly and efficiently.

The Goldbeck interview process is unlike any other because of this HR-friendly approach. The team looks beyond job boards to undertake targeted recruitment, even approaching candidates not actively looking for work if the team believes there's a good fit.
As a construction recruitment agency, Goldbeck takes a multi-pronged approach to placing the perfect candidate. The process brings together traditional interview practices with cutting edge new technologies to get a complete picture of potential candidates. The goal of these interviews is to establish a strong understanding of a candidate's skills, goals, education, experience, and personality. In surveying the data points gathered, the team is able to deduce a potential candidate's edges and shortcomings, along with how well the candidate may fit with a given team. At every stage of recruitment, this data and Goldbeck's findings are shared with the client to ensure the placement of an ideal candidate.
Recruiting Dynamic Construction Professionals
Construction in Canada has struggled with labour shortages from top to toe for years. As many construction projects take place in rural areas or require very specialized skills and education, fewer and fewer new graduates are entering the workforce prepared to step into current opportunities on job sites. This is an industry-wide challenge; it means that the job market is very competitive, even for candidates without ideal skills or experience. No one wants to hire a subpar candidate at inflated rates because of a shortage.

Goldbeck has a strategy to counter this trend. As a construction staffing agency with robust experience in placing candidates across the construction industry, Goldbeck knows how niche candidate skills and experience should be, but the team also knows how to spot the same skills and relevant experience in candidates from other sectors. While Goldbeck sees the value in placing candidates from within the industry, as the labour shortage drags on, Goldbeck has also developed processes to interview and even place candidates from other backgrounds. For example, Goldbeck's partnership with Menard Canada placed candidates with excellent transferable skills, actually infusing Menard with valuable new perspectives. With the same quality assurances and fit guarantee, clients can rest assured that a Goldbeck placement is going to last, no matter how unfavourably the deck may be stacked. Recruiting the ideal candidate is possible and Goldbeck has the key.
Our Experience as a Leading Construction Recruitment Agency in Vancouver
Our construction recruitment team focuses on permanent placements for: project managers, structural engineers, estimators, site superintendents and more.
As a top construction recruitment firm in Vancouver, Goldbeck has a lot of experience in this area. Here are just a few past job placements that have been covered by our construction recruitment team at Goldbeck:
POSITIONS
Project Manager
Site Superintendent
Project Coordinator
Estimator
Civil Engineer
Site Reliability Engineer
Construction Accounting
Structural Engineer
Project Coordinator
Project Engineer
Construction Inspector
Surveyor
LOCATIONS
Vancouver, BC
Burnaby, BC
Richmond, BC
Surrey, BC
Victoria, BC
Cowichan, BC
Nanaimo, BC
Williams Lake, BC
Calgary, AB
Edmonton, AB
Red Deer, AB
Regina, SK